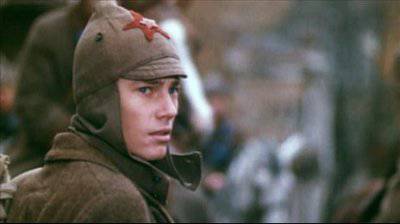 For the upbringing of the inner characteristic core of a young fighter and a future officer, the moral component of the duty of serving the fatherland is incredibly important. And this helps the field of culture, providing for the contemplation and perception of a lot of works of art on the subject of war. The most accessible part of them is the cinema. But today are available for viewing a variety free online movies. Therefore, the duty of a worthy commander and teacher is to recommend to the personnel their own play list.
List of films that bring up morale
"As the Steel Was Tempered". The long-standing Soviet ideological tape about the desire of a young man not to miss the most important thing in life is to be a hero.
"Thunderstorm Gate." 4-serial film based on the novel by A. Tamonikov "The company goes into the sky."
"Error resident." Fascinating old Soviet cinema about the exploits of the Russian intelligence officer.
"Alexander Nevskiy". A classic of Russian historical cinema, this spiritual drink has been aged for 75 years.
"And the dawns here are quiet." On the front days of a small detachment - the events of the Second World War.
"The Tale of a Real Man." It seems incredible, but most of today's young people have never heard of Meresyev's feat.
"Go and look". On the experiences of the Belarusian boy who was forced to observe the Nazis 'stripping of the peaceful population of villages in 1943.
"Two captains". A well-known and soft telenovella that the duty to the country and loved ones is above personal feelings.
"Two fighters." On the true male friendship under the bullets - based on the story "My countrymen" L. Slavin.
The sharp plot, strategic subtleties of military action, the only facet of the moral choice of the hero / traitor and the possibility watch for free - this is what draws you from the first frames and imperceptibly inculcates a competent system of values.