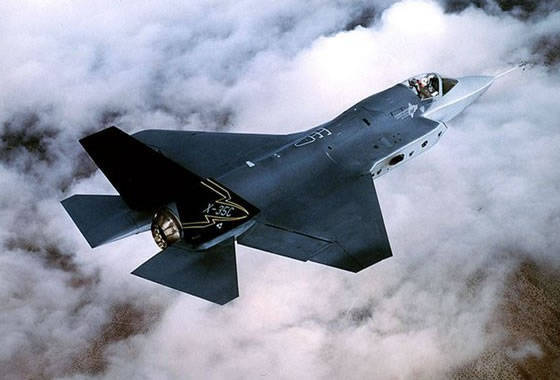 The Norwegian Parliament approved the purchase of the next batch of fifth-generation F-6 Lightning-35 2 multi-role fighter jets worth about 4 billion crowns ($ 654,7 million) by the government.
This was reported by Reuters, referring to the parliamentary committee on foreign affairs and defense of Norway.
As TSAMTO has already reported, in November 2008, the Norwegian Defense Ministry announced the choice of the F-35 multi-purpose Lightning-2 fighter from Lockheed Martin as the winner of the tender for the supply of new-generation fighter jets for the country's X-NUMX. Ultimately, the Ministry of Defense of Norway plans to acquire up to 57 new F-16A. At the time of purchase of the first two aircraft, the cost of the program for the supply of 52 aircraft together with weapons, auxiliary equipment and services was estimated at 35 billion kronor (52 billion dollars). According to the latest estimates, it has now increased to 60 billion crowns.
Financing the purchase of the first four F-35A Norwegian parliament approved 2011 in July. Placing an order for the supply of the first two F-35A Lightning 2 MODs of Norway announced 15 June 2012 of the year after the United States made a positive decision regarding the integration of the JSM rocket fighter aircraft (integrated on the 4 aircraft version). The acquisition of a second batch of 6 fighters in addition to the four previously ordered aircraft, the parliament approved 18 on June 2013 of the year. Thus, the acquisition of 16 aircraft has now been approved. The first fighters of the third party will be delivered in 2018 year.
In order to reduce the burden on the defense budget, it was decided to "stretch" the original acquisition schedule. Delivery will start earlier and be completed later than planned. The first four aircraft are scheduled to be received in 2015-2016. and place them in the US for training. Between 2017 and 2024 Norway will annually receive six production aircraft. Contracts for the supply of each party will be reviewed annually and approved by Parliament.
According to the calculations of the Government of Norway, the total cost of the program for the purchase and operation of F-35 during the entire life cycle will be 248 billion kroons.