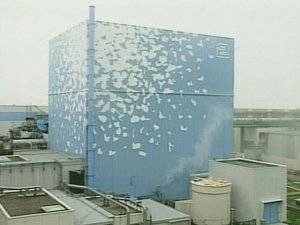 The situation at the Japanese nuclear power plant "Fukushima-1" remains critical. Hydrogen explosions cannot be stopped. The level of radiation in the district is growing. At the same time, Russian scientists believe that the real situation is even worse than its Japanese colleagues describe.
In Japan, things are not as bad as officials say, everything is still worse. Russian scientists are confident that we don't even know half of the situation at an emergency NPP. Why and what facts are silenced by their Japanese colleagues, the leading nuclear physicists of Russia decided to find out.
"I have a feeling that the means or the situation is so serious that they cannot give information," says Vladmir Kuznetsov, doctor of technical sciences, member of the public council of Rosatom, professor.
Nuclear power plant "Fukushima", built 40 years ago, by the standards of scientists, quite an old woman. The first generation nuclear plant has weak security systems. In addition, their lifespan has been repeatedly extended. And in the light of recent events, information has surfaced that the NPP management has repeatedly provided false data to the inspection commissions.
"Everywhere falsification of data related specifically to security was carried out," says Vladmir Kuznetsov.
Russian scientists can only guess how things are going on at Fukushima now. A similar accident was in 1982 at the Armenian NPP. During the trial start of the station, the cooling system was also damaged and not a single diesel engine started. Under the shell, hydrogen began to accumulate. But the explosion was avoided.
Japanese nuclear scientists make mistakes now, our scientists believe. Cooling the reactor with sea water is impossible. The salts contained in it only enhance the decomposition reaction. And taking into account that in a nuclear power plant of this type all equipment is radioactive, to say that only iodine vapor escaped into the air at least unprofessionally, says Professor Kuznetsov.
"In a nuclear reactor 45 tons of fuel, in the process of fission, radioactive debris is formed. If the fuel is removed from the reactor and piled up and heaped at 600 meters from it, you will receive a lethal dose of 600 X-rays," says Kuznetsov.
Plutonium, krypton, argon, xenon, iodine, carbon, iron, tritium and a dozen more of the most harmful elements from the periodic table continue to break out from under the valves of a dehydrated nuclear power plant. Do not let them out - it will be an explosion, and releasing even in small portions, you still can not reduce their toxicity. After all, the "Fukushima" no waste treatment system.
Nuclear power plants with melt traps began to be built later. Such stations are in China, India and Russia. The system can keep the melt of nuclear fuel for an unlimited amount of time, preventing radioactivity from entering the environment. Two stations equipped with such traps are already operating in the Voronezh and Leningrad regions, the Nizhny Novgorod NPP is also preparing for launch.
However, if the issue of cleaning and disposal of waste can be solved with time, then atomic reactors are not tested in any country for stability during earthquakes and tsunamis.