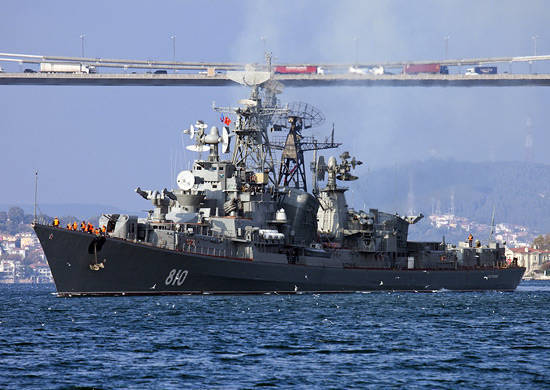 Ships and ships of the Black Sea
fleet
(Black Sea Fleet) of Russia in 2013, almost 280 thousand nautical miles passed, which is the best indicator of sailing over the past 10 years. In 2011, this figure was 262 thousand miles, and last year - 254 thousand miles.
It is noteworthy that almost 100 thousand miles traveled during the combat services of the fleet in the ocean and long-sea zones.
In the current year, one ship (ship) averages over 4 thou. Thousand nautical miles, which is also the highest result in a decade.
The largest glory at the flagship of the Black Sea Fleet of the Guards missile cruiser (GRKR) "Moscow" - 23 thousand nautical miles. The most popular among the support vessels is the large sea tanker "Ivan Bubnov" - almost 30 thousand nautical miles.
It is expected that by the end of the year, the fleet figures will be significantly improved, since ships and vessels of the Black Sea Fleet continue to perform tasks as part of the permanent navy formation in the Mediterranean.