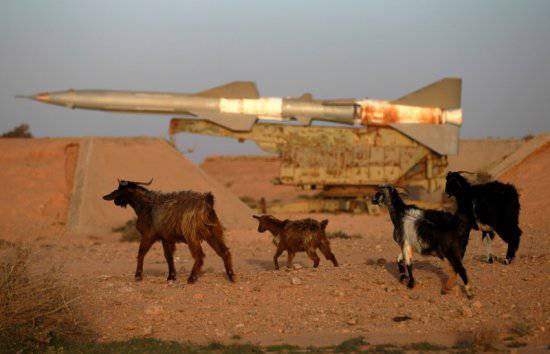 The Center for Strategic and Budgetary Assessments (Center for Strategic and Budgetary Assessments) of the United States prepared a report where it calculated the approximate cost of creating a no-fly zone, which requires the complete or partial destruction of the Gadhafi regime's air defense system.
In the option of complete destruction of air defense, such an operation would cost NATO 300 million a week, six months to ensure a no-fly zone would require 8,8 billion dollars. A one-time massive strike on Libyan air defense batteries would require from 500 to 1 billion dollars.
Such large expenditures are due to the fact that the aircraft of the United States and its allies will be forced to fly over hostile territory, where in the territory of 680 thousands of square miles are located up to 500 air defense objects. The destruction of one object on average will cost 2 million dollars, since many of them will have to spend several cruise missiles and bombs. It is noted that the Iraqi no-fly zone had an area of ​​just 104,6 thousand square miles.
There is the option of creating a restricted area consisting of the airspace of large cities, where it is estimated that up to 400 air defense facilities are located on an area of ​​230 thousand square miles. Creating a no-fly zone in this option will require costs from 30 to 100 million dollars per week.
The third option involves the destruction of the main "assets" Colonel Gaddafi, located in coastal areas. Their "degradation" will require from 400 to 800 million dollars. In this case, NATO can use three American cruisers with the AEGIS system, fighters equipped with AIM-120 SD and DRLO aircraft to intercept Libyan aircraft. In this embodiment, the complete destruction of the Libyan air defense is not required.
The center said that the United States and NATO should determine the area of ​​the exclusion zone, how much it (in all variants) meets the interests of the West and will help displace Gaddafi. The Western alliance must decide which military campaign is most appropriate, determine the rules for the use of military force, as well as the possibility of direct assistance to the Libyan rebels. The cost of the operation will play an important role in determining the volume of a military strike, the report says.