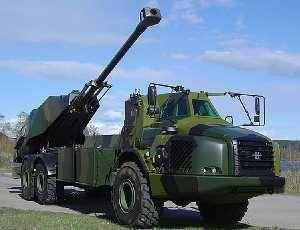 As stated by the Department of Defense of Norway, this country is leaving the Archer project, arguing that the terms of the contract were not fulfilled. Norway did not receive any guns despite the fact that by the end of 2013, 24 self-propelled artillery units were to be delivered by the end of XNUMX. Norway also refers to unspecified failures in meeting the operational needs mentioned in the contract. This fact is important because Norway will have to pay significant penalties if it cannot prove an important breach of contract.
The Swedish Defense Procurement Administration (FMV) responds that Archer offers similar or better quality compared to competitors at a lower price, and also provides the necessary balance between the level of protection and the weight of the vehicle. And it can be really so that nevertheless does not cancel legal questions.
Swedish FMV also announces that for its part it does not refuse to purchase its own cars. Norway and Sweden continue to cooperate in other parts of the program, including the ARTHUR artillery radar, the ODIN fire control system, ammunition, education and training.