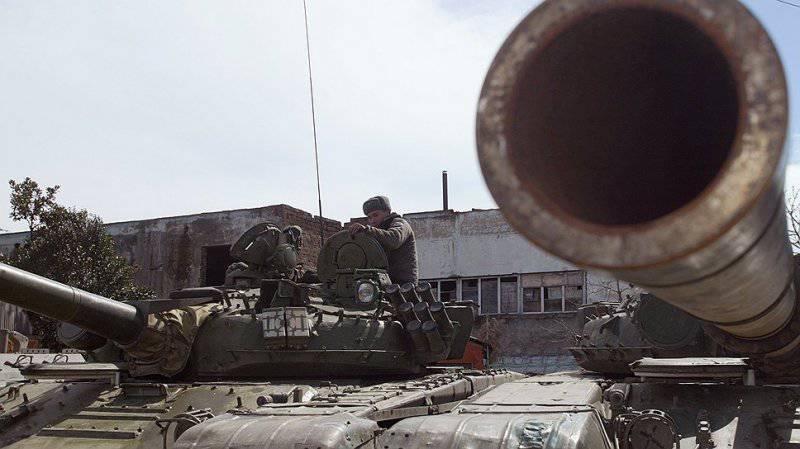 The Georgian Ministry of Defense is planning to sell heavy military equipment, including
Tanks
T-55 and T-72, as well as Mi-8 helicopters, to purchase Western-style anti-tank systems. According to Georgian experts, this is due to a change in the country's defense concept and a rise in the cost of servicing military equipment.
The latest statements by high-ranking Georgian politicians and, above all, Minister of Defense Irakli Alasania testify to the Georgian leadership's plans to adjust priorities in the military field. Thus, the official document of the military department "Minister's Vision for 2013 Year", published on the ministry's website, emphasizes the need to "develop mobile defense systems and equip the army" with the latest anti-tank systems.
weapons
"Irakli Alasania expressed the same idea during the ceremony of sending ISAF Georgian troops to Afghanistan. And the head of the Parliamentary Committee on Defense and Security Irakly Sesiashvili recently said in an interview to the first Georgian television channel that henceforth" the priority will be to equip the army with defensive weapons. "
Irakli Aladashvili, a leading Georgian expert in the military field, editor-in-chief of the independent military-analytical publication Arsenali, told Kommersant that tanks and other heavy weapons "are no longer suitable in new conditions." "The idea is that since Georgia is not going to attack anyone, anti-tank systems are more necessary than tanks," said Mr. Aladashvili. In addition, according to him, the maintenance of tanks and helicopters, including their repair in Ukraine (where Georgian equipment was traditionally purchased and repaired), is becoming more and more expensive.
According to the expert, "for the money raised from the sale of Soviet-style tanks and helicopters, it is planned to purchase modern anti-tank and anti-aircraft systems." The Kommersant interlocutor recalled that in 2007-2008 "the purchase of heavy military equipment was a priority, about $ 1,5 billion was spent for these purposes, but the 2008 war of the year showed that when the enemy was Russia, tanks were in service and their number was already unimportant. "
In unofficial conversations, Georgian Defense Ministry officials say that "despite pressure from the Russian Federation on countries capable of selling modern weapons to Tbilisi," this barrier has recently been overcome and many states are willing to cooperate with Georgia in the military-technical sphere - if we are talking about purchasing defensive systems. "Tanks of the Soviet type can be sold in Africa, and with the money raised you can buy Western-made systems," explained Irakli Aladashvili's scheme for future deals.
The number of tanks remaining in service with the Georgian army is kept secret. It is only known that during the five-day war 2008 of the year, the Russian military captured about half (according to other sources, two thirds) of all tanks that are in service with the Georgian army as trophies.