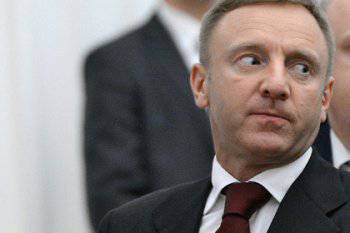 Interesting information comes from different regions of Russia. Materials dedicated to interesting and extraordinary events can be found on the website.
http://fresh-sait.ru/
. One of the most resonant
News
today - a statement by the Minister of Education Dmitry Livanov about the growth of teacher salaries at the level of 40%. According to the monitoring conducted by the Ministry of Education, the salaries of teachers on average in the country increased precisely by such a significant value.
Dmitry Livanov noted that in the field of pre-school education, wage growth was all 50%. According to him, this is a colossal growth that is not recorded in any of the industries.
However, many Russian teachers such figures, voiced by the head of the Ministry of Education and Science, cause obvious bewilderment. The salary indexation of Russian teachers did indeed take place this year, but in order for 40% or even 50% growth is a clear, reported search.
Raising teachers' salaries is again a relative thing. Relative primarily because of the fact that the information submitted to the regulatory authorities is often far from reality. As a concrete example, one can cite a payroll system in one of the schools of the Central Federal District. The system is as follows: a high school teacher signs for receiving a certain amount of money. This amount, according to the statement, includes salary and bonus. The teacher signs up for one amount, eventually gets this amount, but then the accounting staff declares that they, they say, have miscalculated, and that about a quarter of the funds received must be returned. You can protest against this as much as you like, but it is almost impossible to prove the truth, since the amounts of so-called material incentives are left to the head of the institution. And it is practically impossible to establish why one teacher has a sum of material incentives - 500 rubles, another - 10 thousand rubles, and a director - 25 thousand rubles. And not every teacher who values ​​his place will look for the truth. People just have to return the funds received. In the reports, everything turns out smoothly: the amount has been received, the increase has taken place, and they don't even know where the money went in the end even in the Ministry of Education and Science. Excessive closeness of accounting in budgetary institutions allows you to manipulate reporting.