Human society has always lived by myths throughout its existence. Myths were in ancient Greece and Rome, people put tales and legends. Nothing has changed to date. Today, a new myth is being imposed on Ukrainian society - the myth of "European integration". They say that we will sign a contract with the EU, and then visas will disappear, "investors" will appear, the standard of living will increase, pensions and salaries will increase.
Before us is a real myth - exactly the same as in times immemorial. There is only one difference - in ancient Greece these fictional tales were composed for centuries and different people, and the "Myth about European integration of Ukraine" was invented by the propagandists of Washington and Brussels in a few months.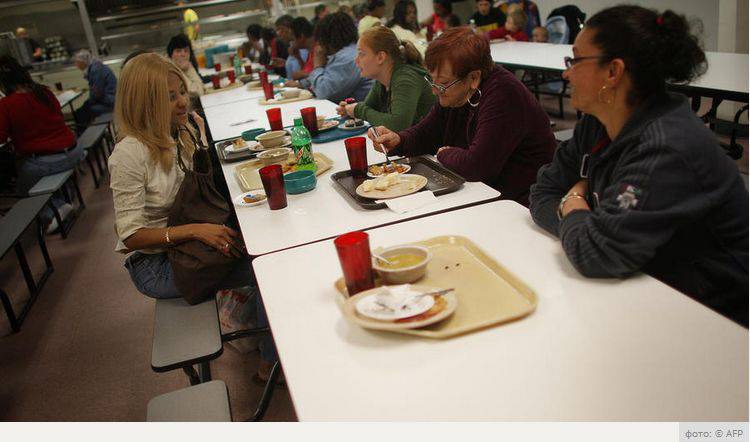 Similar "treaties" with the EU were signed by Algeria, Tunisia and Chile, along with Turkey. Signed many years ago. It is obvious that the standard of living in these countries has not improved in any way, while the visas for entry into Europe have remained. Will remain a visa for Ukraine. Nowhere in the text is the agreement that is being imposed on Ukraine so actively today there is not a word about their abolition.
And here is the truth about today's life in Europe. That Europe itself, which, according to the "orange propagandists", is really eager to share its money and resources with poor Ukraine.
Materials that appeared on tapes in just one week
News
.
The British will retire in 70 years.
"British Finance Minister George Osborne said that the retirement age in his country will be increased to 70 years. So, citizens born in 1990-ies, will retire only after 2060 year. This reform in the coming 50 years will save 500 billion pounds. "
Bicycle sales in Europe overtook car sales.
"In most EU countries, bicycle sales bypassed car sales. Experts believe that this trend is a direct consequence of the economic crisis that has actually brought down the region's car market. According to the BBC, more bicycles than cars were sold in 26 from 28 of the EU countries last year. Two-wheeled sports equipment is also gaining popularity in those countries where they have not shown much interest in it before. "
Not from the good life of the citizens of the European Union buy bicycles, as well as not from the labor enthusiasm they have to work up to 70 years. These are signs of a crisis that has engulfed the western economy.
Food shortage in the UK threatens to emergency
"The number of hungry British over the past 5 years has increased 2 times. It is reported by The Independent, citing a study of scientists from the University in Liverpool. "
The crisis is obvious. It does not pass, but rather increases. Ask yourself: how can you get out of a systemic crisis? Two ways: cut costs by cutting back all unnecessary. Or get new resources.
From where in Ukraine, according to the "Orange Myth-makers," can the standard of living increase? From signing an agreement with the European Union. That is, it is assumed that Europe, and so in crisis, WILL START FINANCING THE SOLUTION OF UKRAINIAN PROBLEMS. Is it possible? Of course no. Such a path will only exacerbate the crisis, Ukraine is a large country with a population not of Luxembourg, but about the size of France or half Germany.
To solve its own problems, Europe should not give, but take away.
This is the second way out of the systemic crisis - to get new resources and try to solve problems at their expense. This is planned to be done with Ukraine. That is why European diplomacy is behaving so persistently and in violation of all diplomatic decency.
They watch ticking! They are well aware that very soon the beautiful "Europrincess" will turn into a "Euroheater". Her carriage has even turned. The truth is not a pumpkin, but a bicycle. And the good fairy can not help. Because in housekeepers and politicians fairies do not exist. They are only in fairy tales.
Ambulance patients in the UK are sent home without medical care.
"According to official data, the majority of patients in the emergency room do not receive any treatment, reports The Telegraph. Statistics released by the Center for Health and Social Information show that in 2012-2013, ambulance services were used by 22 million people in Britain. This is 11% more than in the past 4 of the year. Of these, 34% received only basic tips, another 13% was released without assistance. "
In conclusion, and for clarity, the opinion of the Ukrainian "orange economist". Posted on the Voice of America website. Pay attention to what he says, what arguments leads, saying that Ukraine needs to sign an agreement. The question is simple: it is profitable, it is necessary to sign. Unprofitable - not necessary. Therefore, the one who calls himself an economist should lead FIGURES and the facts of improving the state of industries or the entire economy from signing an agreement with the Europeans.
"The signing of the Association Agreement with the European Union would give Ukraine a significant strategic advantage: the effectiveness of the functioning of various institutions would increase, which would subsequently lead to an improvement in the business climate and increased investment. In the long run, this would all help to ensure higher rates of economic growth in the country. "
Not a single fact, only emotions. "The efficiency of institutions will increase, which would subsequently lead to an improvement in the business climate and an increase in investment." In 2004, the Ukrainians said exactly the same thing. So what? Increased efficiency? What is this efficiency? Investment why not increase with 2004 year? Empty common words. No specifics. But the standard of living has gone down and will go down until the citizens of Ukraine, instead of specific enterprises, which are closed as a result of following the "Myth of European Integration", will choose empty words "about increasing investments and improving the business climate".