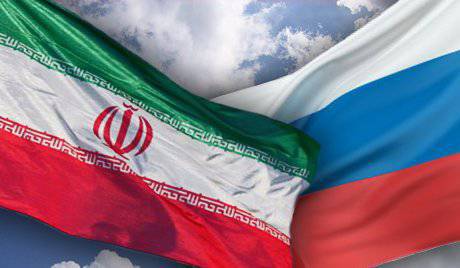 December 10 to the Islamic Republic of Iran on an official visit
arrived
Russian Foreign Minister Sergey Lavrov. The visit's agenda includes issues of settling the Iranian nuclear program in the context of the agreements reached recently in Geneva and the preparation of the Geneva-2 conference on Syria. Also during the visit, the topic of interaction between Russia and Iran in the Caspian Sea will be touched upon. This is especially true before the next, fourth, Caspian summit in the fall of 2014, in Astrakhan. It is likely that the meeting with Iranian President Hassan Rouhani, who is also scheduled during Sergei Lavrov's visit, will raise the issue of organizing the visit of Russian President Vladimir Putin to the Islamic Republic of Iran. As you know, at the Bishkek summit, Hassan Rouhani conveyed to Vladimir Putin an invitation to pay an official visit to Tehran, to which the Russian president agreed. Now the whole question is only in dates.
Before Sergey Lavrov's visit to Iran, Vladimir Galochkin, head of the Baradaran Name of the Latvian Friends of Iran Society, shared with me an interesting material called
"To the visit of Sergey Lavrov to Tehran"
. I advise everyone to read this article - it is really interesting. Well, now I will express some of my thoughts.
Fortunately, the development of relations between Russia and Iran is gaining momentum. Lavrov's visit to Tehran is another confirmation of this. It is worth noting that the same success in the negotiations in Geneva on the Iranian nuclear program is largely the merit of Russia. As a result, Iran pledged to cease uranium enrichment above 5%, suspend the production of plutonium and centrifuges and allow IAEA inspectors to their nuclear facilities, and Russia
going to build
another nuclear power plant in Bushehr. If cooperation continues at this pace, then complete sanctions against Iran are not far off. Essentially, if all these nuclear misunderstandings
(I personally think that Iran's military nuclear program is not in nature at all)
will be settled, then there will be nothing to find fault with Iran. Something, and democracy in the Islamic Republic is at the highest level. The same United States with its two-party system and "electors" on presidential campaigns would have to learn from Iran.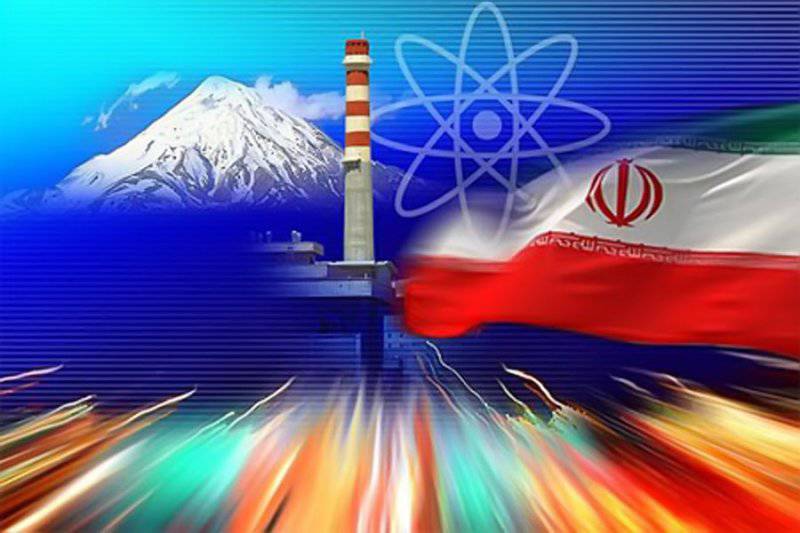 The geopolitical problems associated with Iran, which Sergey Lavrov went to resolve, is, of course, very important. But I would like first of all to touch on economic issues. The fact is that the Iranian market, in which, due to ten-year sanctions, there are practically no serious foreign economic players, is extremely attractive for Russia. As well as the Russian market is attractive for Iran. The profits from the establishment of cooperation only in economic terms for Russia and Iran can amount to trillions of rubles and radically change the entire balance of forces in the Middle East. It is very important that Russia does not blink this chance and would be the first to extend a hand to Iran.
Let's analyze what main areas of cooperation between Russia and Iran would be relevant right now ?! First of all, this is cooperation in the field of armaments. Iran is interested in upgrading its air defense systems. Russia is the supplier of the most modern air defense systems on the world market. In addition to air defense, Iran is also interested in many other modern weapons systems. Cooperation in this regard can bring Russia hundreds of billions of rubles in profits, and Iran can bring security. Iran, in turn, needs to sell its agricultural products - first of all, of course, pistachios. And it may also be interesting to cooperate in the field of trade in hydrocarbons, with which Iran is extremely rich, but which, due to sanctions, are now hard to implement in the foreign market.
It is also possible to start cooperation in the field of high technology. Technoparks are being actively created in Iran. Iranian is already well known in Russia
Technopark "Pardis"
, which in our country was presented at the Innoprom international industrial exhibition. There are many other projects in this area. For example, the aerospace technology park "Kahkeshan". The construction of technology parks is also developing in Russia, and quite large resources are allocated for this from the state. But often it is faced with all sorts of problems associated with difficult Russian realities. As a negative experience, you can consider the Murmansk SEZ. There are many questions to the Moglino special economic zone created in the Pskov region. Even the work of the main technopark of Russia, Skolkovo, raises questions. The Iranians have no such problems.
The idea is that the Iranian experience could be used to develop our technology parks. To begin with, one could take as a basis any Russian SEZ and begin to create in it from scratch a joint Iranian-Russian project of a modern technopark. Of course, having previously protected this SEZ from Russian realities (in the form of a tightly corrupt local government), as well as any other bureaucratic idiocy and self-interest. As a result, Russia would be able to get Iranian investment and unique Iranian experience in this direction, and Iran would have the opportunity to create its enterprises in the zone free from any sanctions.
In conclusion, I would like to point out one thing. Politics is politics, but it is economic cooperation that binds the countries most tightly. The resolution of geopolitical issues related to Iran is certainly important for our country. But at the same time, Russia should now make the greatest possible efforts to develop mutually beneficial strategic cooperation with Iran in the economic sphere. This will allow Russia to gain a foothold in the Middle East, and Iran - to gain access to the European market, which will finally eliminate all external barriers to the development of the Islamic Republic.