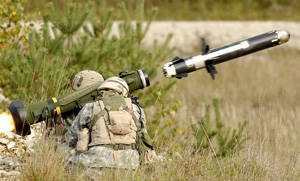 The state-owned concern Ukroboronprom presented modern high-precision weapons at the international defense exhibition BRIDEX 2013, which was held on 2 – 6 in December in the city of Bandar Seri Begawan (Brunei Darussalam).
The visitors of the Ukrainian stand - potential partners of Ukraine in the Asian region - presented the developments of the state concern GKKB "Luch" (Kiev), meeting the NATO standards, the Falarick 90, Falarick 105, Stugna, and the Kombat 120-mm ATGM. "Precision
weapon
It occupies a special segment of the global arms market: only a few states in the world are capable of independently producing it. Ukraine is the only country that produces six-caliber guided missiles - 90, 100, 105, 115, 120 and 125 millimeters. In other countries, such ammunition is produced in one or two calibers, "said the head of Ukroboronprom. The state-owned concern's precision-guided weapons of destruction can also be used for armored vehicles known on the world market
tanks
T-55, T-62 T-72, T-80UD, T-84, the upgraded T-64 (Bulat) and BM Oplot. Also on the market are Ukrainian well-known ATGMs "Skif", "Barrier", "Barrier-V".