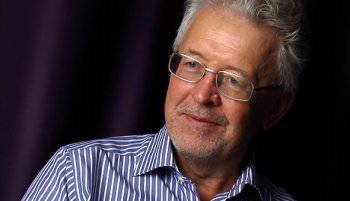 Valentin Katasonov believes that Prime Minister Dmitry Medvedev is distorting the situation in the sphere of labor resources ...December 6 Russian folk line published a material entitled "Only a dishonest person says that we can do without the influx of labor resources." It contains excerpts from an interview with Prime Minister Dmitry Medvedev, dedicated to the outcome of the government in the outgoing year. Excerpts relate to the topic of labor migrants in the Russian economy. Since the statements of the Prime Minister seriously distort the real situation in the sphere of labor relations in our country, I have to make my comments.
Scales of unused labor resources: official statistics.
Here is the key phrase of the Prime Minister:
"Only a dishonest person says that we can do without an additional influx of labor resources now. Russia is too big, and we need additional labor resources "
. Words are more than strange. Given that there is high unemployment in our country, and the government periodically declares the need to create new jobs.
What is the scale of unemployment in our country? Even among our departments there is no unanimous opinion and uniform assessments on this score. The Federal Labor and Employment Service provides unemployment statistics based on the number of applications from the unemployed to the territorial offices of the Federal Service. Over the past decade, data from the Federal Service (which is published on a monthly basis) has ranged from 1 to 2 million. Obviously, these are very low numbers, because applications for unemployment benefits and job search are not all unemployed.
Rosstat compiles its statistics, which is based on periodic surveys (unemployed are those who say in their answers that they do not have a job, but are actively looking for it). Over the past decade, Rosstat's unemployment rates have ranged from 5 to 6 million. We take into account that the number of employees in our country is at the level of approximately 70 million people. Consequently, the average unemployment rate in the last decade was about 7%. True, Rosstat reports that in 2012, the unemployment rate dropped to 5,5%. However, this is also a lot. And besides, this is "the average temperature of the hospital." In several regions, unemployment is below average (for example, in the Moscow Region - 2,9%, Leningrad Region - 3,2%). But in some regions its level is extremely high. I will name only those regions in which it is higher than 10%: Ingushetia - 47,7; Chechnya - 29,8; Tyva - 18,4; Kalmykia - 13,1; Dagestan - 11,7; Altai - 11,6; Trans-Baikal Territory - 10,6.
It is not difficult to notice that the prohibitively high level of unemployment in the national republics. This is no longer just an economic problem of "incomplete use of labor resources", but a social and political problem, and a very explosive one, especially when it is superimposed on the problems of national relations.
Particularly acute is the problem of unemployment in the so-called "monocities", the number of which in Russia is 333 (every third city). And youth unemployment! In the country, according to Rosstat, on average among youth at the age of 15-24, the unemployment rate last year was 16,8%. Among urban youth - 14,0%; among rural - 23,5%. The unemployment rate among youth in the average age group 15-24 years, compared with the unemployment rate of the adult population 30-49 years, is 3,2 times (among the urban population - 3,5 times, the rural population - 2,5 times). It is well known that employers do not like to employ young people without experience. The thesis that youth unemployment deprives the country of the future does not require special proof.
On the real scale of unemployment in Russia.
I would like to draw attention to the fact that even Rosstat understates the real scale of unemployment. In particular, there is the so-called hidden unemployment. For example, people with part-time work (most often this is an involuntary part-time) are no longer considered unemployed. We have a disproportionately high level of youth who go to universities after school. So, in 2010 on 1000, the number of students in Russia was 61. For comparison: in Switzerland - 31; The Netherlands - 38; Austria - 37; Japan - 31. The stay of young people in universities (unfortunately, it is to stay, not to study; I know it firsthand as a teacher) only delays the moment when a young man joins the army of the unemployed. But Rosstat helps improve the employment picture. And our bureaucratic apparatus! At all levels of government today there are about 2,5 million officials. At least half of them pretend to be working. Imitation of labor activity takes place.
In 2011, in Russia, unemployment was measured according to the methods of a well-known sociological company.
Gallup (measurements were simultaneously carried out in dozens of other countries). This measurement showed that in our country unemployment is much more than even the one reported by Rosstat. The Gallup method takes into account as unemployed even those who work, but work partially and would like to have a more complete load. So, real unemployment, according to Gallup, in Russia in 2011 was higher than 20%. Among women, it was rated at 22%, among men - at 19%. It turns out that real unemployment in Russia is higher than Rosstat's 3-4 times.
Calculations of real unemployment were carried out in many other countries. By the way, its level in Russia is higher than in countries such as Finland, the Netherlands, Denmark, Israel, Belgium, Slovakia and Sweden. But there are a number of countries in which real unemployment is higher than in Russia. But we must bear in mind the absolute scale of the army of the unemployed. Even according to Rosstat, this is 5-7 million. In absolute terms, the officially declared number of unemployed in Russia is the largest among all countries that maintain official statistics on employment and unemployment. With the exception of the United States, but as you know, in the United States, the total population is more than two times the population of Russia.
It is surprising that the prime minister, in fact, bypassed the problem of unemployment in our country, which today directly or indirectly affects not even millions but tens of millions of Russian citizens. True, a little earlier (in the article "Time for simple solutions"), he put forward one "recipe" for employing our citizens: namely, to increase their "mobility". Those. our citizens were asked to become internal migrants. Either wander around the country alone, or with the whole family. The concept of "home" in the context of building "wild capitalism" becomes superfluous and even harmful.
Oh there called "dirty work"
. Let me give you another quote from the reasoning of our Prime Minister:
"But we need both those who build and those who do less skilled labor. Look: our unemployment is low, but it does not grow due to the fact that a large number of people come to work in places that our people are not very willing to go to - work in housing and communal services, janitors to work or in construction . Unemployment is not growing simply because our people are not ready to do it and do not want. "
The thesis of the Prime Minister that because of the arrival of migrant workers, unemployment is not growing, it is very strange. To begin with, I want to draw attention to the fact that, according to the Prime Minister, the citizens of Russia do not want to engage in certain types of labor activity. This is a very serious question that should concern the Prime Minister and other officials of our government. Some types of work are called "dirty", that's exactly what our fellow citizens are avoiding. Let's figure it out. In fact, it is not "dirty", but dangerous types of labor. The situation in many industries today is terrifying. And this is not a secret. Referring to the data of Rosstat. Here are the relative indicators of the number of employees (in relation to the total number of people employed in industry, construction, transport and communications) who work in adverse conditions (at the end of 2012,%):
1) Engaged in conditions that do not meet hygienic standards of working conditions - 31,8%. Among them: working under the influence of increased noise, ultrasound, infrasound - 17,7%; working under the influence of increased vibration level - 5,0%; working in conditions of high dust content in the air of the working area - 5,3%; working in conditions of increased gas pollution of the working environment air - 5,1%;
2) Engaged in hard work - 13,0%;
3) Working on equipment that does not meet the requirements of occupational safety - 0,5%;
4) Engaged in work related to increased labor intensity - 9,7%.
It turns out that, in total, more than half of the workers employed in the real sector of the economy (industry, construction, transport and communications) have to risk their health and even life. Often we are talking about the threat to life not only of the workers themselves, but also of other people. For example, bus drivers can be attributed to the category of workers associated with increased intensity of the labor process. Their over-exertion often ends in car accidents and the death of passengers, passers-by and pedestrians. Why does the Prime Minister's report say nothing about what measures have been taken to reequip the production facilities in order to improve working conditions, how many enterprises were fined or closed for gross violations of the standards of working conditions?
However, the question is rhetorical. It is not said because nothing has been done. Rosstat also has data on this score, but I don't want to overload the reader with numbers. Instead of improving working conditions, the authorities prefer to use live "robots" who are ready to work in any conditions.
Russian capitalism as a form of slavery.
Our citizens are deprived of the opportunity to work because they do not receive adequate remuneration for their work. And sometimes they don't get any at all. Overdue wage arrears, according to Rosstat, as of 1 in November 2013 amounted to exactly 3 billion rubles. Considering that the total number of people employed in Russia is 71,5 million, the average per employee is 43 rubles. But this is "the average temperature in the hospital." If the prime minister, ministers, officials of different ranks pay wages without delay, in some enterprises wages are not paid for many months, and arrears per employee (even at relatively low wages) amount to hundreds of thousands of rubles.
It's no secret that our citizens are ready to work even for very modest salaries. Even in the so-called "dirty" industries. But their employers will never hire. Because it is easier not to pay or underpay an immigrant, especially an illegal immigrant, who is deprived of all rights. In Moscow, a Russian person cannot become a janitor, because such an employee will have to pay 100% of salary, the amount of which is set by the city authorities. And only a part can be paid to an immigrant. The rest is spreading in the pockets of thieving officials. Therefore, the appeals of the authorities to fight corruption, while maintaining the current policy of using labor immigrants, turns into an overt farce. And attracting immigrants increases unemployment among the local population (contrary to Medvedev's statement, which is contained in the above quoted quote).
The topic of labor resources, employment and labor migrants, addressed in the responses of the Prime Minister is very broad and multi-faceted. I touched on only some socio-economic aspects, leaving behind the scenes cultural, religious, criminogenic, geopolitical and other aspects. I will sum up my reasoning. The system of labor relations, which the Prime Minister justifies in his interview report, is aimed at serving the interests of "wild" Russian capitalism, which needs the cheapest and even slavish labor. In fact, we are dealing with a symbiosis of capitalism and slightly camouflaged slavery. Accordingly, the slave labor system eliminates the need for and the possibility of any innovations that our Prime Minister likes to talk about.
At one time, slave labor in the Roman Empire led to the spiritual, moral, and even physical disintegration of free citizens - first the aristocracy, and then the common people (plebs). And then to the death of the empire itself. Continuing to attract labor migrants can lead to the same tragic consequences for our country.