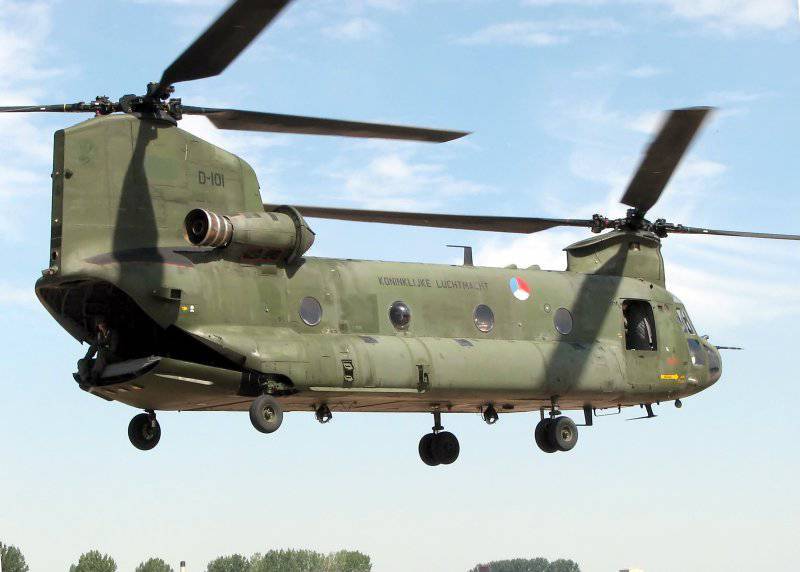 The Defense Cooperation Cooperation Agency DSCA (Defense Security Cooperation Agency) approved the sale to the Republic of Korea of ​​14 CH-47D Chinook transport helicopters manufactured by Boeing for a total of $ 151 million. This was announced by the American weekly "Defense News".
In a statement that was published as part of the FMS foreign military assistance program, DSCA announced that helicopter shipments to the Republic of Korea would begin immediately after US troops received new CH-47 helicopters in modification F. Expected that the supply process of the new helicopter cars of the American army will begin in January 2014.
Currently, X-NUMX helicopters CH-14D, which will be handed over to the South Korean side, are part of the US Army contingent in the Republic of Korea. T47-GA-55A engines will be shipped from army warehouses located at Camp Humphrey, located in the southern part of the Republic of Korea.
It is assumed that the US Army will not replace these 14 helicopters with other machines, thus avoiding the cost of transporting and demilitarizing equipment, the estimated cost of which is 13,4 million dollars.
The CH-47D helicopters will be used by the South Korean side in carrying out the tasks of troop deployment, evacuation of the wounded, rescue of the failed
aviation
equipment, airborne assault support, search and rescue operations (SAR), assistance in case of mass disasters, fire fighting, and ensuring large-scale construction work.
In June, 2013, the Boeing company, announced that it had discussed with the Republic of Korea the conditions for the possible supply of both modernization kits and new CH-47 Chinook helicopters. According to the company, the ground forces of the Republic of Kazakhstan currently have CH-23D / DLR 47 helicopters and HN-5D 47 helicopters that are used to carry out combat search and rescue operations.