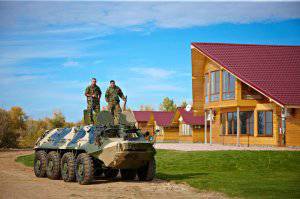 For the improvement of parks or lawns in a certain area may be needed
tree removal
. This process cannot be called a common tree cutting, since it is important to carry out the process in such a way that the removal does not damage the surrounding landscape, and also does not lead to the integrity of the infrastructure (including transmission lines).
Removing trees should be understood also as the possibility of their preservation for the purpose of transportation for planting in other places. Trees are removed by a special technology so that their root system remains holistic. To do this, you may need a special technique that allows you to remove the tree along with part of the soil on which it grows. After that, the soil on the root system of the tree is fixed, and the tree itself is immersed in special cargo platforms, instead of which so-called timber trucks can be used. With their help, trees are delivered to the place of new planting. Before that, special holes are prepared in the soil, into which the soil brought along with the trees removed is poured. This will allow the tree to "settle down" faster in a new place and take root right here. The soil on which such a tree had previously grown can reduce the time it takes for an adult plant to adapt to a new place.
Recently, the planting of trees in the new territory has often become the subject of discussion on the presence of Anatoly Serdyukov in his former post. It is difficult in Russia to find a person who would not hear anything in our country about such a place as the Zhitnoye recreation center. Such a "glory" the base received due to the fact that here, according to the verbal (as the SK approves) Serdyukov's order, the conscript soldiers were engaged in the construction of the road, as well as the landscaping of the site. Adult poplars were delivered to the recreation center, which landed on the territory of the recreation center. The greening of the base in the Astrakhan region was carried out by soldiers of one of the units of the Air Force. They were the ones who planted poplars on the base territory. Now the use of soldier's labor and the disappearance of 56 million rubles in connection with this have led to the initiation of a criminal case against Serdyukov. The case under the article on negligence, with the statute of limitations of which everything looks strange.