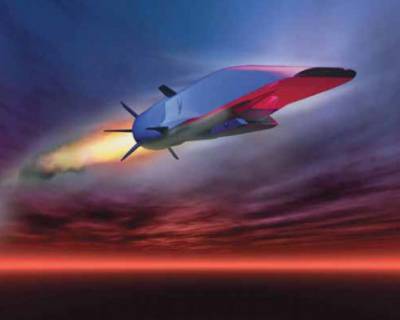 There is reason to believe that the Russian leadership will henceforth consider the main strategic threat not US / NATO missile defense, but US offensive non-nuclear offensive precision weapons ("NVO" No. 44, 29.11.13). It is obvious that the system and the program of the aerospace defense of Russia are primarily aimed at repelling an impact using these systems. In June 2013, President Putin said: "An effective aerospace defense is a guarantee of the stability of our strategic deterrent forces, covering the country's territory from aerospace attack weapons."
EXISTING THREATS
As is known, now on submarines, cruisers and destroyers of the USA there are about 3 thousand subsonic sea-based cruise missiles (SLCM) of the "Tomahawk" type of various modifications with a conventional warhead and range to 1800 km, and also about 500 air-based subsonic cruise missiles (ALCM) with a range of 1500 km (AGM-86 C / D).
Not to mention the political and economic realities in which the likelihood of war between the United States and Russia is vanishingly small, even in a purely military sense, a disarming strike using such systems on the Russian strategic nuclear forces is an extremely doubtful concept. His training will take too much time and will be noticeable to the other side, which will give her the opportunity to maximize the combat readiness of their troops and forces.
The attack itself will be extended over time for many hours or even days (unlike 20 – 40 minutes using nuclear ballistic missiles), which will allow the other side to strike back with a nuclear strike.
However, if there is any doubt that a nuclear
weapon
VKO can be very useful. With proper information and control support, systems like the Pantsir-С1 and С-400 can apparently protect mobile and stationary nuclear deterrence devices from cruise missiles. In any case, the aerospace defense systems will give more time for decision-making and will introduce considerable uncertainty in the plans for disarming strikes.
In addition, in the USA, new systems are being developed at various experimental stages in the framework of the Fast Global Impact (BSU) program. They can be put into service after the 2020 year. Such means include tests of rocket-planning (or aeroballistic) systems with hypersonic vehicles like HTV-2 (Hypersonic Technology Vehicle) with an expected range of up to 17 thousand km (speed up to 20М) and AHW (Advanced Hypersonic Vehicle) with a given range up to 8 thous. km The first can be based in the United States, and the second - on the islands of Guam, Diego Garcia, ships or submarines. Both systems use ballistic acceleration stages and guided maneuvering hypersonic gliding devices. The HTV-2 tests were unsuccessful, allocations for it were cut, but experiments with AHV continue.
An intermediate-range ballistic medium-range ballistic missile (SLIRBM) with planning or maneuvering warheads (range up to 3 km), which can be placed on ships and submarines, is also being designed. In parallel and outside the framework of the BSU program, hypersonic testing
aviation
X-51A WaveRader cruise missile (range 1800 km, speed 5M).
At the same time, as in the case of missile defense, Washington justifies these weapon systems with the needs of the struggle against extremist regimes (Iran, North Korea) and terrorists. Independent Western experts allow the intention to use them in the event of an armed conflict with China. But in Russia they do not believe this and regard the current and future long-range American means in conventional equipment as a threat to the Russian potential for nuclear deterrence.
Apparently, it was precisely such systems that Putin had in mind when he wrote in his article: "All this, along with nuclear weapons, will allow to obtain qualitatively new tools for achieving political and strategic goals. Such weapons systems will be comparable in terms of use with nuclear weapons, but more "acceptable" politically and militarily. Thus, the role of the strategic balance of nuclear forces in deterring aggression and chaos will gradually decrease. "
Although the destructive power of the latest conventional means never even remotely close to nuclear weapons, both in delivering a disarming strike at protected targets and for strikes against industrial and populated zones, the concern of the Russian leadership about a whole "bush" of such projects and tests is quite understandable.
True, all these systems cannot be called aerospace, since they go into space at lower altitudes and distances than the current ICBMs and SLBMs. The likelihood of a disarming strike with the use of such systems on a nuclear superpower is as dubious in political and military terms as it is with the current subsonic cruise missiles. However, technically, missile-planning systems pose specific additional problems for the defense of Russia.
PERSPECTIVE SYSTEMS
Modern strategic ballistic missiles with nuclear warheads have a higher speed (21 – 22М) and shorter flight time (15 – 30 min), they are difficult to defend against, but their trajectories are predictable, they attack only programmed targets, their launch is trapped by satellites in the first minutes flight and is confirmed by ground-based radars for 10 – 15 minutes before the fall of the warheads. Accordingly, the possibility of a retaliatory strike remains, and mobile ground and sea rocket means have a chance to survive and strike back.
Rocket planning systems, like ballistic missiles, can be detected from satellites, but after that they enter the stratosphere and fly at hypersonic speed along unpredictable routes. Because of the lower trajectory than the ICBMs and SLBMs, SPRN radars will detect them only in 3 – 4 minutes before approach, and air defense radars due to high speed — in 3 minutes and less.
According to Russian specialists, the US missile planning systems are dangerous because, for most of their trajectories, they fall into the "blind zone" between the missile defense and air defense warning systems.
Compared to current cruise missiles, future hypersonic ALCMs can be detected at a longer range due to a higher flight path, but their speed will make it much more difficult to intercept. It remains unclear and controversial the question of whether the accuracy of these means will be sufficient for destruction of protected objects (ICBM mines, command posts) and whether they will be able to destroy ground-mobile systems. This will require an adjustment from satellites or aircraft in the final segment of the trajectory, which will give the other side the possibility of electronic countermeasures. In addition, it is unclear whether these costly assets will be deployed in sufficient quantities (many hundreds of units) to create a threat to the Russian strategic deterrent forces.
However, military and civilian officials responsible for the defense of Russia are obliged to consider the worst option. It is not excluded that even the possibility of nuclear equipment of rocket-planning systems will be allowed, which will solve the problem of pointing accuracy on the final trajectory, in any case, for hitting stationary objects. (But then the gain will be lost in terms of greater "acceptability" of their use politically and militarily compared to nuclear weapons, which Putin wrote about.) The specificity of the rocket-planning means trajectory may make it difficult to carry out an ICBM retaliatory strike - or they will have to be launched after receiving a signal from satellites without confirming the attack by ground-based radars. This will increase the likelihood of war due to false alarm.
As can be judged, in order to protect the military-political leadership of Russia from ballistic missiles and rocket-planning weapons, the Moscow A-135 missile defense system is being modernized under a non-nuclear intercept system. And to cover the SNF objects from hypersonic cruise missiles, anti-aircraft complexes С-500 are designed, which for this purpose should be integrated into a single information and control system with space-based and ground-based missile systems.
ON THE AGENDA - HYPERSOUND AND ACCURACY
If a political "window of opportunity" opens in the future, the key to breaking the current impasse in strategic negotiations will not be an agreement on missile defense, but agreements on the latest offensive long-range systems in non-nuclear equipment. It seems that the threat of such strike weapons most of all prompts Moscow to negatively react to US proposals to continue reducing strategic nuclear weapons following the new START Treaty and limit non-strategic (tactical) nuclear weapons.
To pose a threat of a disarming strike, new hypersonic non-nuclear means must be deployed in large numbers (at least several hundred units). Their inclusion in strategic ceilings will significantly reduce the scale of their deployment so as not to "restrain" the future US nuclear triad after the 2020 year. There is a precedent in the new START Treaty of 2010 - strategic ballistic missiles are limited to the Treaty ceilings, regardless of the class of their warheads - nuclear or conventional.
It will be much more difficult, but not impossible, to reconcile confidence-building measures and restrictions of this kind in relation to current cruise missiles and promising hypersonic ALCMs. For example, since submarines with SLCM, unlike strategic missile carriers, are not on permanent combat duty at sea, it would be possible to coordinate notification measures about the mass (freelance) launch of multi-purpose SLCM carriers with the explanation of the reasons for such actions. Similar measures should be taken with respect to mass airborne or movement of heavy bombers with non-nuclear ALCM to the forward bases. These confidence-building measures would remove concerns about the threat of clandestine preparation and a sudden disarming strike using thousands of conventional cruise missiles.
Another serious problem is related to the development of AHV hypersonic and medium range ballistic missile (SLIRBM) systems for basing on the islands of Guam, Diego Garcia, ships or multipurpose submarines. If in terms of distance they do not fall under the limitations of the next START treaty (as suggested above), they will be perceived in Russia as a new threat, similar to the American ground-launched cruise missiles and Pershing-2 missiles in the early 1980s. This will finally undermine the most important and historically significant INF Treaty of 1987, against which the campaign is already conducted in Russia. The solution would be to prohibit land-based systems with a range of less than 5500 km (lower range limit for the ICBM offset under the START Treaty) and apply the above measures of confidence to submarines and ships equipped with such percussion systems.
It would also be useful to take control measures designed to eliminate the nuclear equipment of hypersonic systems, which Moscow will most likely worry about.
As for defensive systems, if the above considerations are true, the Russian program and the future system of aerospace defense can be considered quite stabilizing in the context of a basic understanding of strategic stability (as a state of strategic relations between the parties, in which the first disarming strike is impossible). It is a pity that such explanations are not presented at the official level, but instead superficial arguments are repeated that the Russian ASD is better than the US missile defense system, since it is not built abroad and is not supplied to the US borders.
The US missile defense system and its allies are not capable of repelling any large-scale nuclear missile strike, but, being designed to protect the territory and developing as an "open continuation" program, it creates a much greater uncertainty in the long run. It can be removed by agreeing on confidence-building measures and certain quantitative, technical and geographical criteria that would separate the stabilizing system against third countries from the destabilizing missile defense system against each other.
On this basis, Russia and the United States should begin a substantive conversation about new principles of strategic stability. Strengthening strategic stability will become increasingly important as nuclear weapons decline, which implies a steady increase in their survivability through mobility and active defenses.
In the case of a significant limitation of the newest offensive non-nuclear weapons of the United States, the Russian aerospace defense could be to some extent reoriented to other important and realistic tasks: protecting the population and industry from single or group, missile and aviation, nuclear and non-nuclear strikes from third countries, radical regimes and of terrorists. Moreover, for these purposes it is possible to use the same technology of aerospace defense with much greater efficiency, but with a wider geography of deployment. Then there will be conditions for combining some elements of the EWS, and later on missile defense in order to increase the effectiveness of national systems in the fight against new, common missile threats.
With political will and serious strategic and technical expertise, a demarcation line can be drawn between the stability of the central strategic balance and regional military objectives, combining contractual restrictions, confidence-building measures and transparency. Over forty years old
stories
arms control parties were able to solve problems and more difficult.