One of the most popular tourist routes in our country is the route through the Northern capital. To see all the main attractions of the city, one day is definitely not enough, but because people planning to visit important
historical
places of the City on the Neva, or book hotel rooms for several days, or rent
apartments for rent in St. Petersburg
in the central part of the city.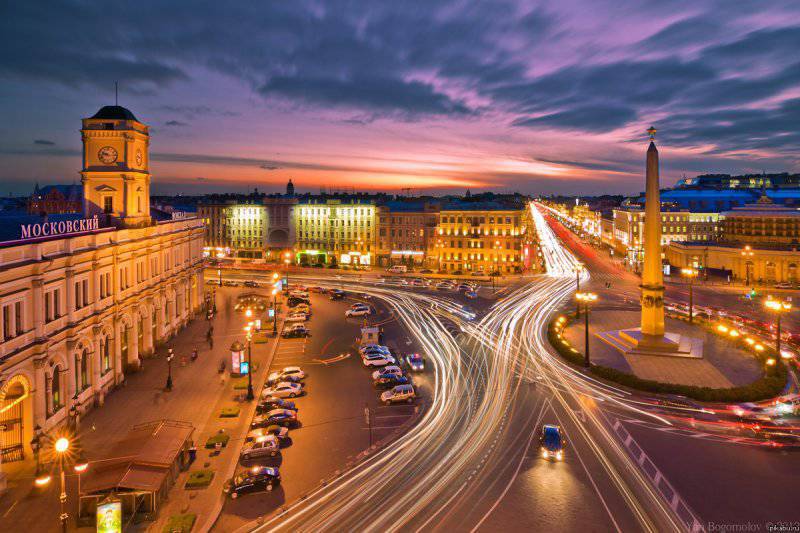 Before visiting St. Petersburg, you should set a route for visiting its attractions in advance, as well as highlight the semantic groups of these attractions. In this case, city tours will be the most informative. Among such semantic groups we can distinguish a special group: the area of ​​the city. And one of the squares, the visit of which can be planned, is Vosstaniya Square, the former Znamenskaya Square. Those tourists who arrive in the Northern capital by train, coming from the capital of Belokamennaya, will definitely find themselves on this square, since Moscow Station is located here.
Vosstaniya Square got its current name in November 1918 of the year. Then they decided to take into account the events that were called the February Revolution. It was on Znamenskaya Square that the demonstrations took place, as a result of which Emperor Nicholas II decided to abdicate the throne. The revolution itself, as we know, became a kind of layering on the so-called bread riots, which broke out because of the acute shortage of the main product - bread. According to some data, at that time, a number of political figures proceeded from the initiative to rename the square into Revolutionary or Khlebnaya. However, these initiatives have not been translated into reality.
The Square of the Rebellion is associated not only with the tragic events of the country. So, at one time, it was under her that the construction of the very first Leningrad subway branch began, which today is the most popular public transport in the city. Zhuravlev, Gantsevich and Fomin became the architects of the Ploshchad Vosstaniya station.
Today, the main sculptural object of the square is the obelisk monument "Hero City of Leningrad." He appeared on Vosstaniya Square on the 40 anniversary of the Victory. The obelisk is a granite monolith 36 meters in height, topped with a Hero's star. Granite for the obelisk was mined in the Vyborg Renaissance quarry. The total weight of the obelisk is more than 2200 tons.