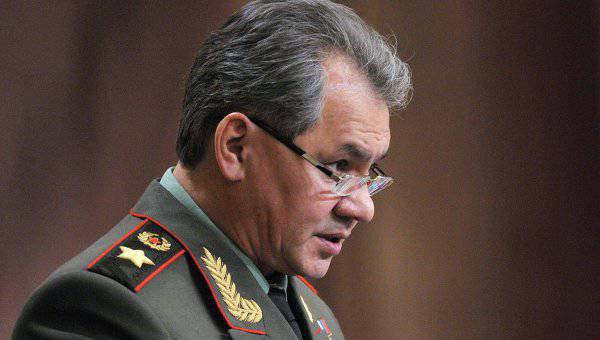 The leadership of the Russian Defense Ministry decided to create an information agency in 2014, a source in the ministry said on Thursday.
"The leadership of the Ministry of Defense has set the task of creating its own information agency, and this task will be implemented at the beginning of 2014 of the year. According to preliminary plans, it will be focused primarily on the Internet audience, "told RIA"
News
»Informed source.
He added that military activity will be the basis of the activity of the new structure, but "social and political themes as well as high-profile events in Russia and in the world will not be left aside."
The source recalled that Russian Defense Minister Sergei Shoigu also commissioned to work out the issue of creating a film company under the jurisdiction of the end of this year.
"This part of the work has already been completed," said the agency's source and explained that both the film studio and the new news agency will work in the structure of the Red Star Creative Association, which was recently headed by Aleksey Pimanov.
Recall Pimanov became known as the author and presenter of the First Channel programs, primarily the program "Man and the Law." Also, until recently, he was a senator and represented the Tyva Republic in the Federation Council, but in October he decided to leave the senatorial office ahead of schedule.