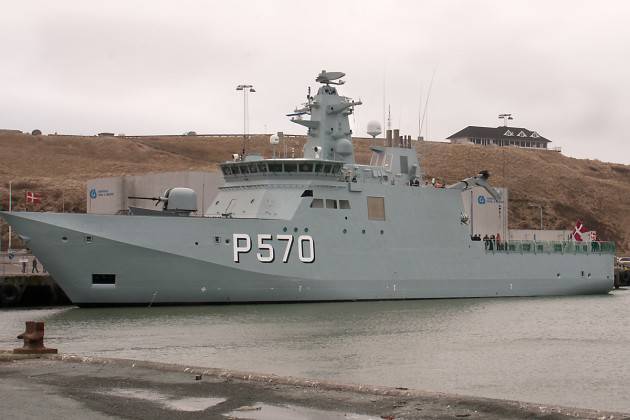 The Danish Ministry of Defense has ordered a Knud Rasmussen class warship for operations in Greenland and throughout the Arctic region, according to soldaternyt.dk.
In the mid-1990s, the Navy launched a plan to replace obsolete Agdlek-class ships. The first two Knud Rasmussen class ships were handed over
the fleet
in mid-2008. The first contract also included an agreement under which, if necessary, a third ship could be built.
Knud Rasmussen class ships, which are designed to operate off the coast of Greenland, have better seaworthiness and increased autonomy for operation in the most difficult conditions of the Arctic: low temperatures and severe weather conditions.
The new ship will be built at the shipyard Karstensens Skibsværft, where two previous ships Knud Rasmussen (in the photo) and Ejnar Mikkelsen were built.
A series of ships named in honor of the Danish polar Knud Rasmussen.
The new ship is likely to become part of the Arctic Command 31, created by 2012 in October, with headquarters in Nuuk (Grendandia). The Arctic Command is a military operational command, whose main tasks are to protect Greenland and the Faroe Islands, to protect territorial waters, fish inspection, search and rescue. In addition, civilian tasks, such as combating pollution, are included.
The area of ​​responsibility extends from the waters of the Faroe Islands in the East Greenland Sea and the Arctic Ocean in the north to the Danish Strait and the Irminger Sea, the Davis Strait and the Baffin Sea between Canada and Greenland.