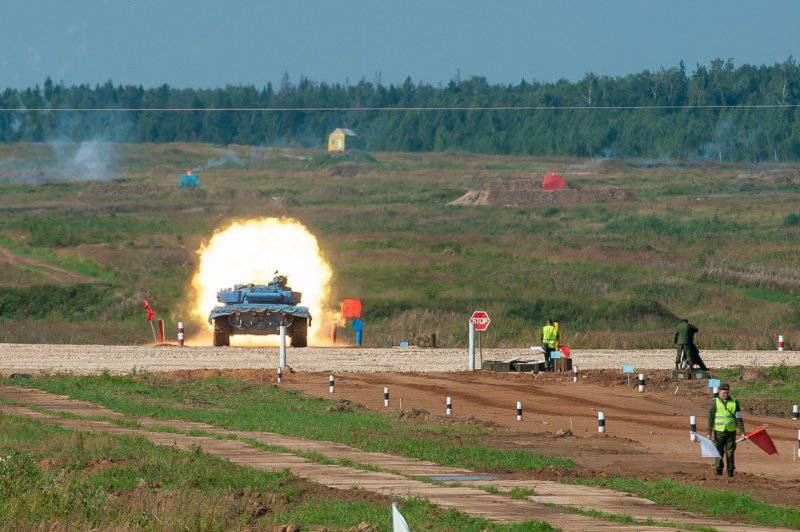 Slovenia confirmed its participation next year in Russian tank biathlon competitions. This was announced today by ITAR-TASS by a source in the Russian military department.
"The Slovenian side has confirmed to the Russian Ministry of Defense that it will participate in the Russian tank biathlon. Her team will perform at
tanks
M-84, which are in service with the Slovenian army, "he said.
Tank M-84 - Yugoslav modernized version of the Soviet tank T-72M (export version of the T-72А). Produced in Yugoslavia from 1983 to 1991. In total, around 700 machines were produced. After the collapse of Yugoslavia, Slovenia received the 54 tank M-84, of which 19 machines are now used in the troops.
Russian Defense Minister General of the Army Sergei Shoigu invited NATO member Slovenia to take part in a tank biathlon in September this year during an official visit to this country.
In Russia, several stages of tank biathlon, including international, with the participation of crews from Armenia, Belarus and Kazakhstan, have passed. All competitions were held on domestic T-72B tanks, which are an upgraded version of T-72А.
Thus, Russia and Slovenia will participate in the international stage of tank biathlon in 2014 in two versions of the modernization of the T-72 - domestic and Yugoslav.