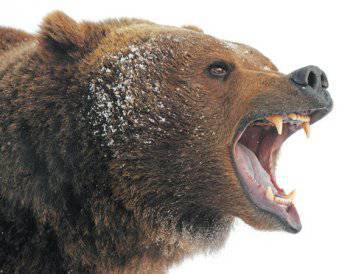 Each country has its own sovereignty. Someone is big, someone is small. As a rule, it depends on the size of the country and its location. And yes, of course, from the presence of minerals. But no country in the world has absolute sovereignty. It limits the entry into various unions (do not care, the Customs Union or European). The sense is in how much the state is independent in making decisions. Limiting the sovereignty of other countries is very beneficial. Think of sovereignty as a constant. For example, we express it by the number - 100. This number cannot increase or decrease - 100 sovereignty at all. And if your sovereignty increases, then for someone it decreases. The world has become global and everything depends on everyone. For example, migrants from country "B" are going to country "A". There they work, and the money is sent home. And at some point, the share of money of migrants in the budget of the country "B" exceeds 30 percent. It is worth the country "A" to introduce a ban on migrant labor - the country "B" will go bankrupt. But the country "A" can not take and ban migrants from the lantern - they are already built into its infrastructure. But in any case, she will suffer less damage.
There are many levers of influence (from economic and social, to ideological and military). In the Middle Ages, the ruler of a weak principality never made decisions without looking at the ruler of a strong principality. Or even refused sovereignty and became a vassal. So the states appeared. Those who misled "I am the king and no one decreed to me," simply destroyed. Now armed incursions have been replaced by more humane methods of weaning sovereignty — investment, promotion of ideology, economic sanctions, orange revolutions, and so on. Military intervention has become an extreme case. But the United States has proven that this method of limiting sovereignty is too early to be discounted. Now the spin of sovereignty is hidden under the beautiful words "our geopolitical interests." What do countries that do not have military power, but also eager to squeeze a piece of the number of 100? Only methods of terror.
This is the true cause of terrorism. This is a kind of animal grin of a small dog. She pursed her tail and bared her teeth. She has nowhere to retreat before the huge beast hanging over her. But her choice is small - either to bite the teeth, or to whine and try to lick the feet of the one who is approaching her. Today, Russia is such a bear, which stands and looks at how a huge beast bent over a flock of small dogs. He does not kill them, but only waits when their will breaks and they become his vassals. Those who have already sworn allegiance to the monster, bark at the bear and try to jump and bite at least by the finger. Both the bear and the beast understand that they cannot fight each other — both will die. When the beast comes on dogs too, the bear growls. This is the modern world.
Why, you ask, are terrorism carried to us, and not to the beast? Why do dogs, which are crushed by an animal, try to bite a bear? Because 100 is a constant, and the lair of the beast is far away. And, if you do not have strategic bombers to influence the one who takes away your sovereignty, then it remains only to try to squeeze it from those to whom you can reach. Roughly speaking, the strong Petya took the apple from Vasya, and Vasya went to take the apple from the less powerful Gena, and that, in turn, from Alena. And so in a circle. And this situation will not change. If you want a little more freedom, you can only get it by taking someone else away. In this world we live in now. This is the answer to the questions in the comments about who is this unknown customer of terrorism and extremism in Russia, who is trying to destroy the country, is it really insidious State Department, blah blah blah ... Beneficial for many. Some will instill terrorism in our country, others throw mud at everything that is happening in the country and shout that "the whisker is gone!", Others will say, but let's separate the Caucasus, we don't like it. Small dogs in the neighborhood will bark, those who dare - try to slap a finger. And the rats will try to arrange the attacks. So what? We live on. Nearby there is a bison, which, I am absolutely sure, will never betray a bear. And alarmists, cowards and rats have been at all times. Nothing new.
This video, I'm sure, you all saw. But in the light of the above, I think, now evaluate it in a new way:
And we have nonche snow fell. White-white ...