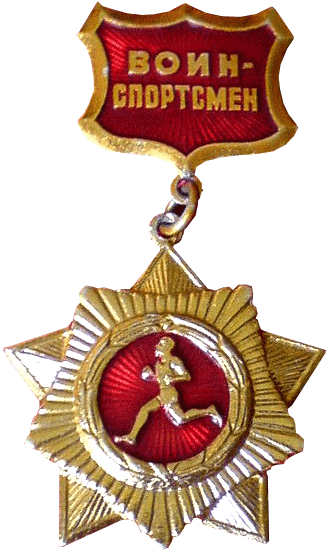 The Russian Ministry of Defense proposed the establishment of a new distinction "Warrior-Athlete" for servicemen.
"The distinction between the Ministry of Defense of the Russian Federation" Warrior-Athlete "is awarded to military personnel of the Armed Forces of the Russian Federation for high achievements in physical training and fulfilling all the norms and requirements of the military-sports complex established for the respective groups and categories," the draft document posted on the portal on the preparation of regulations.
The award will be awarded to the military for an "excellent" rating for the exercises being tested, and also to have a third and higher sports category in military-applied sports or the sports title "Master of Sports of Russia" (Master of Sports of the USSR) in any sport.
As specified in the draft document, the distinction will be a pentagonal, downwardly extended shield with beveled upper and rounded lower corners and a border with 12 rivets, framed in the lower part with a wreath of bay leaves with a fluttering ribbon.
The sign "warrior-athlete" in the USSR was awarded according to the results of the delivery of the standards of the military-sports complex of the regimental commission headed by the regimental training chief and entered into a military ID. He had three gradations: from the 1 of the highest degree (red character field) to the lowest 3 degree (green character field). In order to receive the gold award, it was necessary to confirm the norms and requirements of the first degree for five years in a row.
In the Soviet army, the badge was introduced in the 1965 year, subsequently canceled.