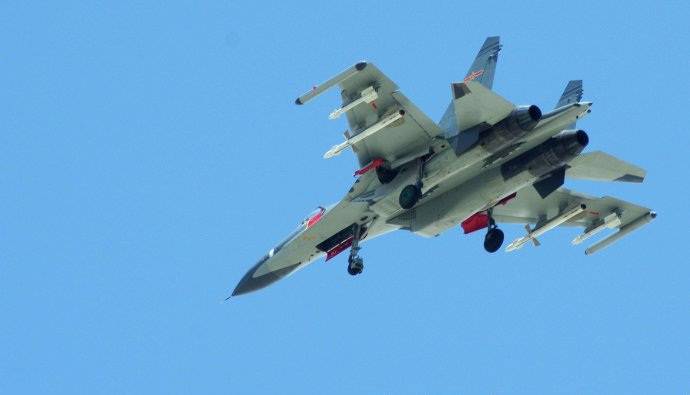 The Canadian military magazine Kanwa Defense Review recently published an article publishing satellite images and other available information regarding the production of J-11B / BS fighters in China, mil.news.sina.com.cn. informs today.
The magazine writes that the J-11B and BS (single and double fighters based on the Su-27SK / UB, manufactured in China under the J-11 index - approx. "VP") still have not passed the entire test cycle and so far encounter technical problems, such as increased shaking in flight. The plane made its first flight in 2006, then mass production was organized, but judging by satellite photographs, in April 2009 there were only 16 of them, in April 2010 21 more cars were added to them, and in March 2011 their number increased by 25 units (of which 14 were painted
aviation
Navy). The slow pace of production may be due to the fact that the J-11BS are being retrofitted with Chinese WS-10A engines. On the other hand, the color of the aircraft in the colors of the Navy suggests that some technical problems have been resolved.
Thus, in six years of production, the Shenyang Aircraft Corporation issued the entire X-NUMX of the J-62B / BS aircraft. But their number may be somewhat less, since aircraft can be duplicated on satellite photo. In 11, the corporation was still engaged in the release of the J-2011F fighter jets, which means that the J-8B / S and J-11 aircraft (a copy of the Su-16МКХNUMX - note "VP") cannot replace them. According to the publication, J-30 is at the stage of testing and refinement. The lack of heavy fighters forces the Chinese Air Force to import Su-2 fighters from Russia, the magazine writes.