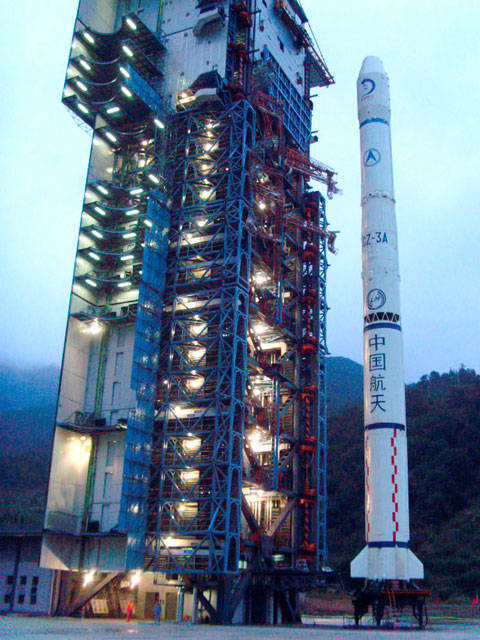 Launched on Sunday, the Chinese apparatus "Chang'e-3" with a moon rover on board went into transitional orbit. The systems work normally, the separation of all stages of the launch vehicle has been successfully carried out. This was reported live on Central Television from the Mission Control Center.
The launch took place from the Xichang Cosmodrome in the southwestern province of Sichuan using a modified version of the Changzheng-3B launch vehicle.
In mid-December, the Chang'e-3 should make a soft landing on the surface of the moon and deliver the first Chinese lunar rover, called the Jade Hare. It is a self-propelled device weighing about 100 kilograms, which should last at least three months, ITAR-TASS reports.
The Chinese program of research of the Moon is conditionally divided into three stages. At the first stage in 2007, the unit Chang'e-1 was successfully launched, which worked in the lunar orbit for 16 months. Then a three-dimensional map of its surface was compiled. In 2010, a second research apparatus was sent to the Moon for photographing areas, in one of which the Chang'-3 would have to land. This stage of the program includes going into lunar orbit, landing on the surface and returning back.
In 2017, during the third stage of the program, China will send another vehicle to the natural satellite of the Earth, whose main task will be to deliver samples of lunar rocks to Earth.