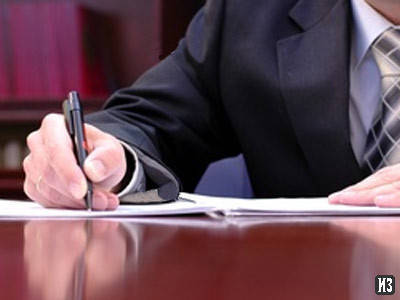 D. Medvedev signed a decree on Russia's support for sanctions against Libya, imposed by the UN 26 February. RF stopped all deliveries
weapons
Libya, "frozen" all contracts, the possibility of concluding new ones was interrupted.
The decree says: "It is prohibited to export from the territory of the Russian Federation to Libya, as well as the sale, delivery and transfer of Libya outside the Russian Federation using ships and aircraft under the state flag of the Russian Federation of all types of weapons and related equipment, including weapons and ammunition , combat vehicles and military equipment, military equipment and related materials, spare parts for the products mentioned. " The term of this decree is up to the special order of the president.
Libya was one of the largest buyers of Russian weapons. Contracts worth about $ 2 billion were concluded with it. As many of the possible contracts for the near future, there were already negotiations on them, there was mutual understanding.
A large package of arms contracts worth 1,3 billion euros was signed with Libya in January last year during the visit to Moscow of the Minister of Defense of this country, Yunis Jaber. Libya, in particular, purchased a large batch of small arms, six Yak-130 training and combat aircraft, various armored vehicles, as well as spare parts for previously delivered weapons.
It was also expected that Libya would become the first foreign buyer of the new Russian multi-functional fighter Su-35. According to various data, the contract for delivery to Libya from 12 to 15 of Su-35 fighters was fully agreed and ready for signing. Its value is estimated at 800 million.
In addition, contracts for the Ka-52 Alligator, the Pantsir-S1 anti-aircraft missile system (ZRPK) and the Favorit C-300PMU2 missile system were in preparation. It was reported that Tripoli plans to purchase at least 10 Ka-52 helicopters, about 40 of Pantsir-С1 complexes and two C-300PMU2 Favorit divisions worth more than $ 1 billion.
Gaddafi was also interested in the latest Russian Triumph S-400 anti-aircraft missile system,
tanks
T-90S, Project 636 submarines, Lightning high-speed missile boats, Grad multiple launch rocket systems and other weapons.
One should not forget that in the total volume of the Russian-Libyan military-technical cooperation a significant part falls on the supply of spare parts and the modernization of Soviet-made military equipment in service with the Libyan army. From 1981 to 1985, the USSR delivered about 350 combat aircraft to Libya, including 130 fighters MiG-23, 70 - MiG-21, six Su-24 front-line bombers and six long-range Tu-22 bombers. In service of the Libyan army is about 4 thousand units of Soviet armored vehicles, a large number of anti-aircraft missile systems, as well as naval equipment.
Thus, the mess in Libya is very inappropriate for Russia.