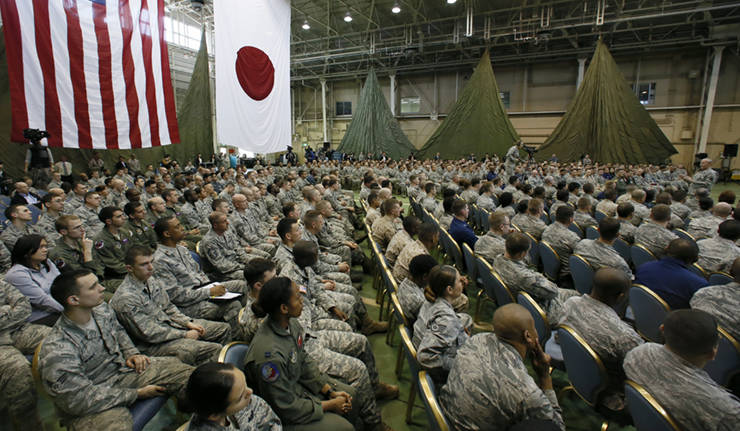 Unidentified persons fired at the US Yokota air base near Tokyo, there were no casualties.
Two home-made rockets exploded near the base on the night of Friday, reported the city police capital of Japan.
According to local residents, they heard explosions around midnight. Japanese law enforcement agencies found in the base of the fragments of improvised shells. "The police found two steel pipes, connecting wires, batteries, etc. Shelling did not cause any damage, shells have not yet been found," - said the representative of the city law enforcement agencies.
The police reported that the discovered pipes were buried in the ground and turned in the direction of the Yokota military air base.
"We confirm that an improvised launch device was detected outside the airbase," the statement of the American command says.
So far no one has claimed responsibility for the incident, however, according to the police, the attack is the work of militants from the ultra-left organization, who demand the withdrawal of American troops from Japan.
Six such incidents have been recorded in the past. So, in April 2003, the American airbase
fleet
Atsugi in Kanagawa Prefecture was shot at by similar homemade shells. In September 2008, using similar
weapon
Unidentified attackers attacked a US naval base in Yokosuka. In both cases, no one was hurt.
In Japan, almost 50 thousands of US military personnel and their families are stationed.