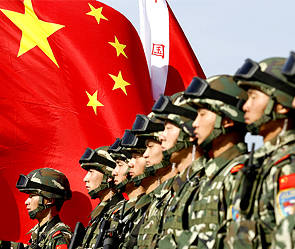 According to the Internet conference published on the website of Guangming Wang by the Chief of the Department of Marxism at the National Defense University of the People's Republic of China, Major General Ren Tianyu, China is implementing a large-scale reform of the defense budget mechanism, exemplified by the reforms carried out in the US in 1960. The military budget reform is an integral part of the military reform package approved by the recent Third Plenum of the CPC 18 Central Committee.
Ren Tian noted that China is currently transitioning from a "traditional" to a "modern" system of forming the military budget. He compared the ongoing reform with the transformations carried out in the US armed forces in the 1960-s. Explaining his example, within the framework of the "traditional system", the budget and the allocation of resources within the budget were mainly based on the funding figures of the previous year.
The "modern" system assumes a transition to financial planning on the basis of strategic priorities and the needs of the types of armed forces, branches of the armed forces and individual formations / units / units determined by these priorities. . Planning under the new system will be carried out in accordance with a "clear order of strategic priorities", based on specific needs. The goal of the reform is to increase the efficiency of spending resources allocated to the needs of national defense.
Speaking about planning, Ren Tianyu stated the need to "break the shackles of a model of large-scale mechanized war", "break the shackles of the notions of a large land army", "break the shackles of the notions of a warrior guarding the border" and, in general, "break the shackles of the construction and management model army, formed in the era of a planned economy ", which means the need to get away from the usual approaches to work.
It is not clear from the speech of the general whether the ongoing reform will affect the features of the structure of the Chinese military budget, the accusations of "non-transparency" and understating of real indicators attracting him. At present, the officially published Chinese military budget does not include a number of items that make up a significant part of military spending in other countries, in particular, R & D costs for the creation of new types of military equipment and, in part, the cost of maintaining reserve components of the Armed Forces.