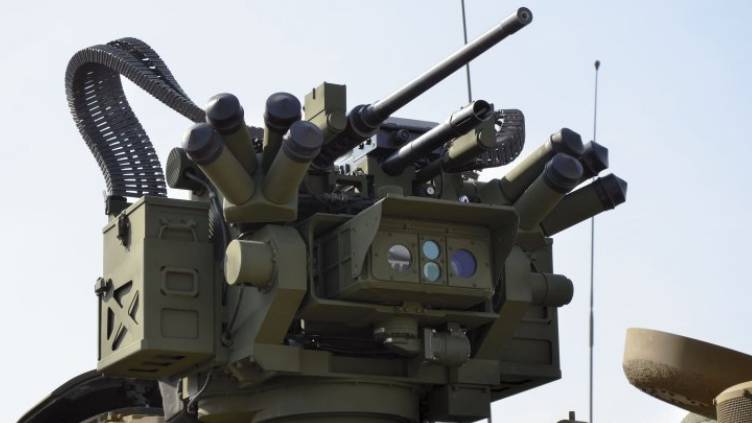 South Korean company Samsung Techwin completed the development and fire tests of a new generation of remote-controlled weaponry (RWS) for the AAV7A1 naval assault vehicle (LVTP7A1) developed by BAE Systems and used by the Korean Marine Corps (RoKMC).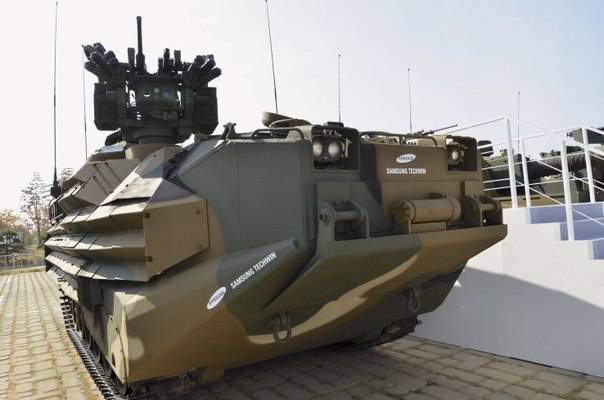 RWS was demonstrated installed at the AAV7A1 during the Seoul Aerospace and Defense Exhibition (ADEX 2013), which took place in late October. A spokesman for Samsung Techwin told 6 in November that the system was not yet adopted by RoKMC, and he was unable to confirm when it could be accepted.
AAV7A1 is manufactured in South Korea with 1997, under a co-production contract signed by BAE Systems and Samsung Techwin. About 160 machines in different versions, it is believed, is in service with RoKMC.
The standard AAV7A1 has a manned turret armed with a K6 machine gun of 0.50 caliber (12,7 mm) made by Daewoo Precision Industries and 40 mm with a K4 automatic grenade launcher from the same manufacturer. They are not stabilized and are aimed at the target with the help of a day-night sight with an electron-optical converter (EOC).
According to data provided by Samsung Techwin, the new combat module is equipped with the same weaponry: the 0.50 machine gun K6 and the 40-mm K4 grenade launcher, in addition to which has two sets of four electrically controlled smoke grenades.
The combat module has an electric drive horizontally 360 degrees, as well as an electric drive armament in the range from -20 to + 60 degrees.
Weapon
stabilized in two planes with offset and directed at the target with the help of a modern aiming system, which includes a daytime CCD camera, a night vision thermal imaging camera and an integrated laser range finder with a maximum range of 5,5 km.
A target tracking automat is standard and allows you to direct and hit stationary and moving targets while the AAV7A1 is standing or moving. This would be especially helpful in providing overwhelming fire while landing on the beach.
The weapon is aimed at the target by the shooter, which is located in the vehicle body. In doing so, he uses a flat panel 12,1-inch display. In addition to providing more accurate fire, especially against moving objects, the new combat module also saves weight and frees up some space inside the AAV7A1.