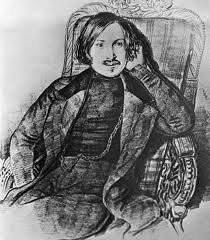 Thank God for being Russian. The path is now open for the Russian, and this path is Russia itself. If you only love Russian Russia, you will love all that is in Russia.
God himself is now leading us to this love. Without illnesses and sufferings that have accumulated in such a multitude within her and which we ourselves are to blame, none of us would feel compassion for her. And compassion is already the beginning of love. Shouts of outrages, lies and bribes — not just the noble indignation at the dishonest, but the cry of the whole earth, hearing that foreign enemies invaded innumerable multitudes, scattered into homes and laid a heavy yoke on every person; already those who voluntarily accepted into their homes these terrible spiritual enemies want to free themselves from them, and do not know how to do it ...
You still do not like Russia: you only know how to be sad and annoyed by rumors about everything bad that is done in it, in you all this produces only one stale annoyance and despondency. No, if you really fall in love with Russia, then the short-sighted thought that many honest and even very clever people have born now will disappear by itself, that is, in the present time they can do nothing for Russia and that they don't needed at all. If you really love Russia, you will be torn to serve it; preferring one grain of all your present, inactive and idle life ...
Are few places and fields in Russia? Look around and scrutinize well and you will discover it. You need to travel around Russia. You have known her ten years ago: this is not enough now. In ten years, so many events take place inside Russia, as in another state it will not happen in half a century. Rumors do not believe any. It is only true that such unusual diversity and dissimilarity in the opinions and beliefs of all people have never happened in Russia; never before has the difference in education and upbringing alienated everyone from each other and produced such a rift in everything. Through it all, the spirit of gossip, empty superficial conclusions, stupid rumors, one-sided and insignificant conclusions. All this has knocked down and confused everyone's opinion about Russia so strongly that it is absolutely impossible to trust anyone. Need to find out yourself ...
Do not forget the fact that now everything is in a quarrel between themselves, and everyone lies and slanders ruthlessly at each other. The peacemaker has a field everywhere. Everything quarreled, even honest and kind people among themselves in disagreement; only between the rogues see something similar to friendship and connection at a time when one of them will be strongly pursued.
The present man sins incomparably more than ever before, but he sins not from the pre-abundance of his own depravity, not from insensitivity and not because he wants to sin, but because he does not see his sins. To say: "Do not steal, do not luxuriate, do not take bribes, pray and give alms to the poor" - now nothing will do anything. In addition, everyone will say: "Why, this is already known," but it will still be justified in front of itself and will find itself almost holy. But if you lift the veil in front of him and show him at least part of the horrors he produces indirectly, and not directly, then he will speak another.
To tell an honest, but short-sighted rich man, that by cleaning up his house and putting everything on his master's leg, he harms by temptation, settling in another, less rich one, the same desire, which, because of not falling behind him, is ruining not only own, but also alien property, robs and lets people around the world; yes after that, and present him one of those terrible pictures of famine inside Russia, from which his hair would stand on end and which, perhaps, wouldn't have happened if he hadn't lived on his master's leg, but set the tone for society and turned his head to others ... Then no hat or fashionable dress will come to mind; they will see that even the money thrown to a beggar, even those human-loving establishments that they plant in the cities at the expense of the plundered provinces will not save them from the terrible answer to God,
Life must be shown to a person — life taken from the angle of its present entanglements, not the former — life looked not by the superficial glance of a secular person, but weighed and valued by such an appraiser who looked at her with the highest gaze of a Christian.
Great is ignorance of Russia in the middle of Russia. Everything lives in foreign magazines and newspapers, not in their own land. The city does not know the city, man is man; people living only behind one wall seem to live beyond the seas.
Wake up! Night blindness in your eyes! Do not put you in love with your soul. Do not you love people as long as you do not serve them. What servant can become attached to his master, who is away from him and for whom he has not yet worked personally? That is why the child loved her mother so much that she carried him in herself for a long time, she used everything for him and she suffered all because of him. Wake up! ..