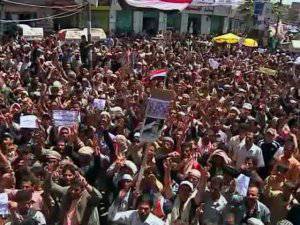 In Arab countries will be "Days of Wrath." According to Radio Mayak, mass anti-government demonstrations and marches are expected in Yemen, Iraq and Bahrain. Rallies will continue in Tunisia and Egypt, where popular revolutions have already won, and the era of political change has begun.
In Libya, in spite of the fighting that the rebels are waging against army units loyal to Colonel Muammar Gaddafi, processions will take place in support of the Transitional National Council. In the capital Tripoli, as well as last Friday, opponents of the regime will gather in mosques, which will be the main centers of protest.
Opposition forces are expected to speak in Algeria, Mauritania, Sudan and Oman.
For the first time, "Day of Wrath" will be held in Saudi Arabia, and this is despite the government's ban on holding any protest actions. On Thursday, demonstrators clashed with police in the east of the country, three people were injured. World media reported that police opened fire from firearms.
weapons
by the protesters. Saudi authorities deny this fact.