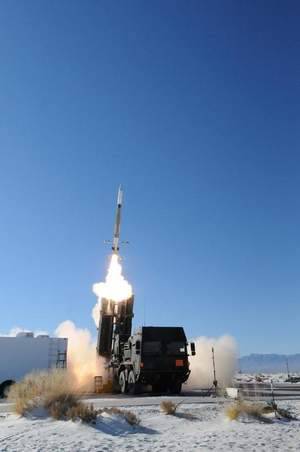 While NATO is strengthening measures to protect Europe from missile threats, many countries, both within the framework of national programs and in an allied format, are seeking to strengthen their air defense and missile defense capabilities, writes Defense News 26 in November.
Poland plans to upgrade the air defense and missile defense systems by 2022 by purchasing short-range and medium-range anti-aircraft missiles. The program, called Wisla ("Vistula"), is estimated at 16,4 billion zlotys (8,4 billion US dollars), which is the largest national armaments program.
The visit of 4-6 in November to Poland by the US Secretary of State John Kerry was associated with the program of military modernization of Poland and procurement of weapons, said Polish Defense Minister Tomasz Siemoniak. The SM-3 Block IIA interceptor missiles are planned to be deployed at the Polish Air Force Base at Redzikovo.
Kerry and Simonyak visited the 32 Tactical Air Force Base in скеaskie (central part of Poland). During his visit, Kerry said that the United States does not intend to abandon its plans for missile defense in Europe, the Polish facility in 2018 will be put into operation. For its part, Poland has confirmed its commitment to deploying a US missile defense base in the country.
14 foreign and Polish companies have expressed interest in participating in the Polish Wisla air defense / missile defense program, including the American Northrop Grumman, Raytheon and Boeing; French Thales, Italian Selex, Turkish Aselsan, Spanish Indra and Sener, Israeli SIBAT, also Polish defense consortium Polish Defense Holding.
MBDA has offered Poland to purchase MEADS (photo) or Aster-30 medium-range air defense / missile defense system. The US has withdrawn from the MEADS program, so Poland can become the third European partner in this system.
weapons
along with Italy and Germany. The share of the Polish industry in the development of MEADS can range from 10 to 15%, with a total value of 4 billion dollars (proposed to participate in the development of software complex).
Romania is another key country for the deployment of components of the NATO missile defense system. At the end of October, the construction of the Aegis Ashore missile defense facility in Deveselu (south of the country) was completed. The base will begin to operate in 2015 year, the cost of the project is 134 million.