The companies Heizer Defense and Double Tap are today one of the leading manufacturers of small-sized pocket pistols, and in particular such a famous and popular type like "Derringer". However, other companies are trying to get a place in the sun and "chew" for themselves part of the market of small-sized pocket pistols. One of these companies is the young company Edge Arms, which is actively looking for its niche in the segment of small-sized pistols.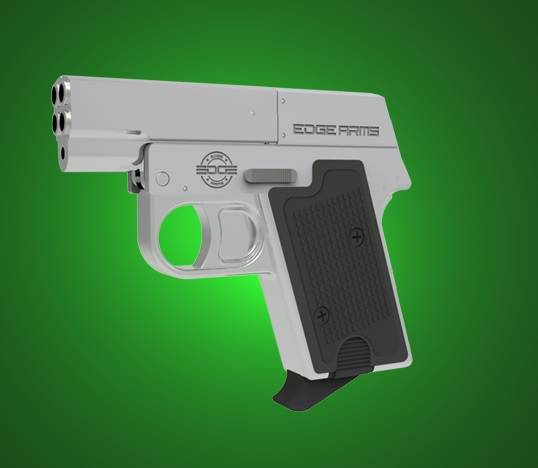 Reliant Small Pocket Pistol by Edge Arms
The Reliant gun that Edge Arms offers has four barrels and, depending on customer preferences, it can be chambered for .22 Magnum (5.6 mm), .17 HMR (4,37 mm) or .380 ACP (9X17mm) cartridges. The concept of a four-barreled pistol is not new; according to a similar scheme, a Mossberg Brownie pistol was created, for example.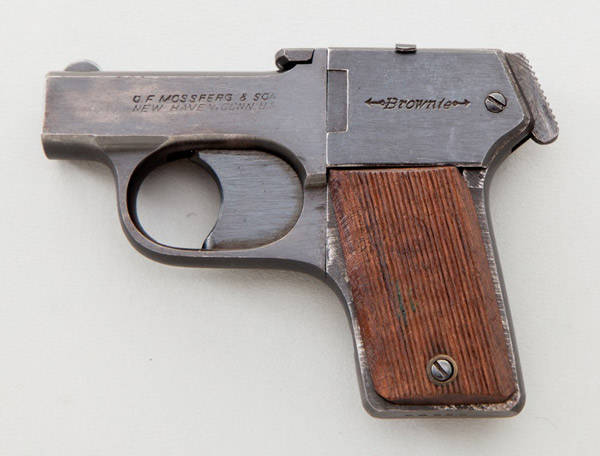 Mossberg Brownie Small-Sized Pocket Pistol
Reliant also bears a resemblance to another COP 357 four-barreled pistol made for a fairly large .357 Magnum cartridge (9x32 mm). The COP 357 pistol was not a success in the market, and probably one of the reasons was precisely the use of a too powerful cartridge for such a compact pistol.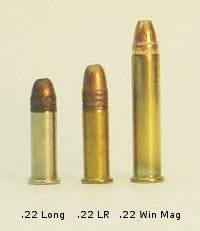 Cartridges .22 Long, .22 LR, .22 Winchester Magnum Small COP 357 pocket pistol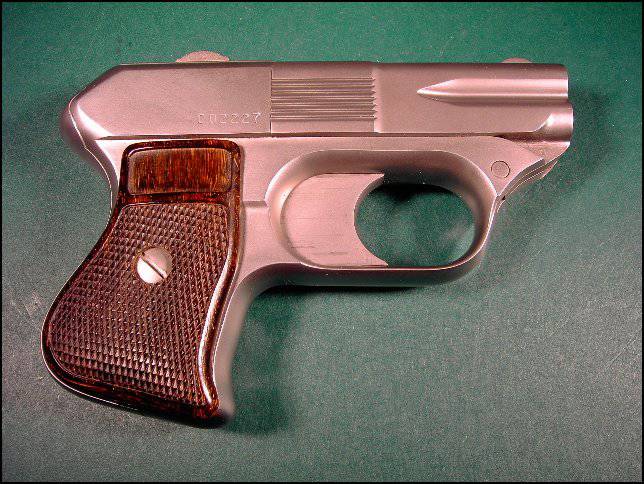 Each Reliant pistol barrel has a length of 73,66 mm, in addition for models for the .22 Magnum and .17 HMR chucks, the barrels are interchangeable. Pistol grip can be used to store the ring ignition cartridges.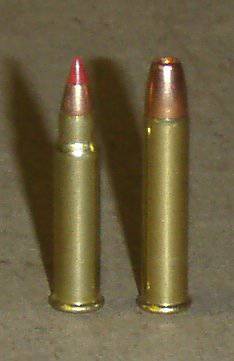 Cartridge .17 Hornady Magnum Rimfire
In general, Reliant pistol is a simple pistol with a folding barrel and a double-action firing mechanism. The gun does not have a safety mechanism. For security, Edge Arms has pulled the trigger pull up to 4,5 kg.
Compared to Heizer Defense and Double Tap pistols, Reliant cannot be called a thin pistol, but with a thickness of 20,6 mm it is clearly thinner than most pistols. Even with a pistol grip version of other sizes, its thickness does not exceed 24 mm.
There are no data on the weight characteristics of the Reliant pistol, which probably indicates that the pistol is still at the design stage. It is known that the gun will reach 133,35 mm in length and 108 mm in height.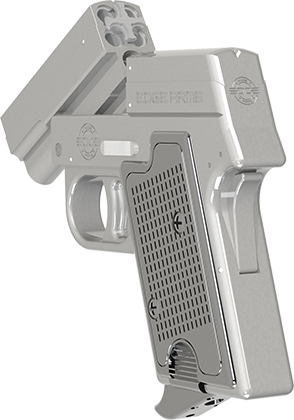 Reliant Small Pocket Pistol by Edge Arms
According to spy data, it is known that Edge Arms plans to launch Reliant initially in a black color with an anodized aluminum frame and phosphated steel trunks. In the future, it is planned that the gun will be produced in Cerakote color.
Edge Arms plans to release a Reliant pistol with an integrated under-gun laser target designator.
Of course, the market for concealed handguns is a tasty morsel, but whether Edge Arms can chew part of this market for itself thanks to the Reliant small-sized handgun, time will tell.