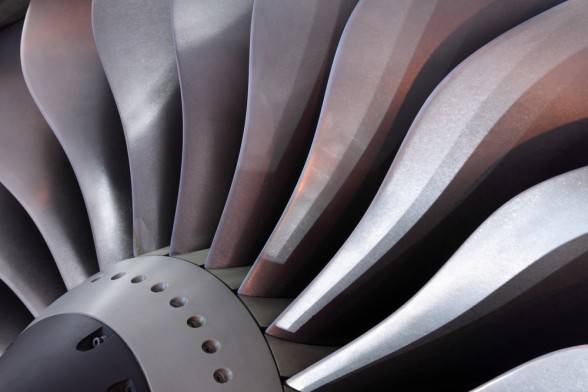 UMPO and MISiS University were awarded a silver medal for a new technology for the manufacture of turbine blades and a compressor for promising aircraft engines. The new technology allows to reduce fuel consumption and reduce the level of noise produced.
The award was presented to the International Industrial Exhibition Metal-Expo-2013, the press service of UMPO reports.
New technology is used in the framework of the state contract at the expense of the federal budget.
The first experimental batch of parts was manufactured at the facilities of the Ufa enterprise.
Casting vanes from titanium aluminide is a critical technology. Without these elements it is impossible to produce
aviation
fifth generation engines.
The joint development of UMPO and MISiS uses this casting method to create high-pressure compressor blades of a promising engine for a PAK FA (T-50 fighter) and low-pressure turbine blades for a promising PD-14 civilian engine.
Thanks to the new technology, it will be possible to increase engine performance, reduce specific fuel consumption and reduce noise.
This is achieved by a twofold decrease in the operating centrifugal stresses in the compressor and the turbines of the engines and by reducing the inertia of the turbines and compressors.
"Ufa MOTORCONTROL PRODUCTION ASSOCIATION"
- Russia's largest manufacturer of aircraft engines. Engaged in the development, production, service and repair of turbojet aircraft engines and gas pumping units, production and repair of components of helicopter equipment. It is part of United Engine Corporation - 100% of the specialized subsidiary of OPK Oboronprom, JSC for engine asset management.
"OPK" OBORONPROM "
- a multidisciplinary engineering group, established in 2002 year. It is part of the Russian Technologies Group of Companies. The main areas of activity are: helicopter building (OJSC Russian Helicopters), engine building (UK United Engine Corporation), other assets. According to the results of 2012, the enterprises of the Corporation produced products and rendered services worth over 270 billion rubles.