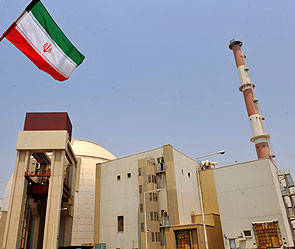 As a result of Iran's recent midnight talks with representatives of the Six (USA, Russia, China, Britain, France and Germany), we got a situation in which, if Iran's refusal to develop nuclear weapons, the West weakens the sanctions mechanism, defrosts its assets and promises the opportunity to join other the benefits of "civilization." The general euphoria in the world that prevails around this event, against the background of the apparent wrath of Israel and Saudi Arabia, seems to give reason to rejoice in the reduction of tension in the Middle East. Everything seems to be so. BUT…
Congenital distrust of Uncle Sam's disinterested pacifism makes me ask and try to answer three simple questions:
1. Who benefits?
2. Who is not profitable?
3. How will the further development of the situation occur?
I will try to offer my answers.
1. Definitely from this proposal benefit the United States and NATO. Let me explain how: easing sanctions will lead to a decrease in oil prices, and support for Shiite Iran as opposed to the Sunnis, who have become stronger recently (the victory of one of the branches of Islam cannot be allowed: better, a delicate balance followed by periodic slaughter between them) will help maintain the status quo in the region.
2. If you do not abandon the idea that the struggle in the region is not only between Sunnis and Shiites, Muslims and Israelis, but also between the United States and Russia, then Iran's return to the world oil market could lead to a collapse in oil prices with a subsequent collapse of the Russian economy (I think the operation of the Reagan administration is known to Obama). And this should be taken into account when forming our budget. I do not think that Russia will benefit from this.
3. I suppose that the States will try to maintain the uncertainty of the situation as long as possible, giving hope for support both to Iran and the Saudis, and not forgetting about Israel. At the same time, they will have the opportunity, if necessary, to support one of the competitors, depending on the situation, but not giving the opportunity to strengthen to either side of the regional leadership.
So this situation is ambiguous. It makes you think rather than rejoice. I would like to wish S. Lavrov success in a difficult diplomatic game.