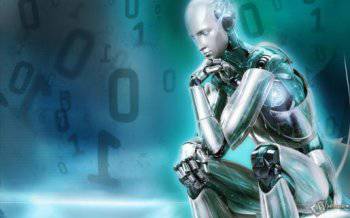 So, aiming at signing an association agreement with the EU, the Ukrainian authorities suddenly turned on the back. The tonality of the country's leaders' speeches changed from "Let's go to Europe!" To "We can wait better?" People who were friends with their heads, and read the association agreement, cheered up a bit. Citizens with a liquefied European integration began to show remarkable social activity, putting hundreds of thousands of likes calling for a visit to euromaidan, but ... stayed home, leaving several hundreds completely charged to show on camera the constant desire of the monolithic Ukrainian people to join the friendly European family - at least carcass. The overwhelming majority, far from European integration, is in complete confusion from a sharp change of course. So what happened?
In order to understand this, the reader is invited to dream a little. Imagine that you are the president. The country where you are at the helm is unremarkable, except perhaps in a very convenient geographic location, climate and land, thanks to which even a cutting stuck into the ground from a shovel can bloom. This country is inhabited by natives, people who are sponguy, gentle, moderately hard working, though sometimes weird - sometimes the collaborators and the Aryan DNA from which all progressive humanity came to be proud ... In general, people are like people, but with slight twists in their brains. (Otherwise, by the way, why would you become the president). And next door you have two neighbors who do not mind at your expense to profit. First, about the neighbor on the left - the European Union. So, this neighbor of many pages slips to you, after studying of which it becomes clear - the economy of your country, which is already not brilliant, comes to an end. You open your home market for European products, and your manufacturers, preoccupied with the transition to European standards, are dying one after another. Hence, unemployment and total impoverishment. Not that you would be very concerned about this problem, you are still a Ukrainian president. However, this situation will hurt a great many captains of domestic business, to whom you owe your position. And people are touchy, resolute and not inclined towards sentiments. In return, the European Union promises to pour some money into your economy. But they definitely won't save the economy. And the money, which could help at least for a while, promises you the IMF. Only here is the focus - the IMF is not the EU, and it has its own conditions - for example, to raise energy prices for the population, which will react as expected, to reduce the state apparatus, which will also be offended ...
In general, wherever you throw - everywhere a wedge. And you understand that perfectly. Even if you don't have time to read the association agreement, hundreds of analysts, economists, and sociologists are working for you, who will uncover for you and report in simple form a simple truth - "Victor Fedorovich, we need ... c". Of course, you are a sane person and you don't want to go for it. But here comes the incredible - you start to advocate signing this destructive for yourself and for the country of the treaty. Why did it happen? Maybe you bought? It is unlikely, you will remind, the Ukrainian president, and not some kind of European poor, and a bribe to you could knock down the EU economy. Only one option remains - they pressure you. Very hard pressed. Than? Everything is very simple - besides the fact that you are the president, you are also a person to whom the instinct of self-preservation is not alien. In addition, you are also the father of the family, who is concerned about the safety of this very family. There was a version that threatened to arrest any accounts there, but this version does not stand up to criticism: it's not a problem to hide money with a modern financial system. But to save your life and your family members is much more difficult. Of course, it is strange to hear about the possibility of such threats from polished and smiling Western politicians, but in reality this public is very calculating and cynical. Suffice it to recall one example that you, as president, should throw in a cold sweat. This is Muammar Gaddafi. He has done for his people much more than you for yours. When this finished is known as. There were more people, the destinies of their peoples are much more than you, concerned, and the vertical of power has built a much stronger one: Saddam Hussein, Slobodan Milosevic, Omar Torrikhos ... But didn't many of them go to the next world after giving up "democratic values"? Castro, that's been holding on for a long time, but he survived the 18 assassinations. But Lukashenko is alive, it seems, only because his potato fields are not needed by Brussels and Washington. In general, you are scared. And there is nothing offensive about it - you are still an ordinary person, and the fear for your life and the lives of your loved ones is inherent to you just like other citizens. But about a couple of weeks before the ill-fated contract is to be signed, you change your opinion. No, of course, you are for European integration with both hands, but your faithful associates have already begun to prepare the public for the fact that the contract will not be signed, talking about the risks associated with it, i.e. finally telling the people the truth. With what it can be connected? Of course, it's not at all with the weakening of the position of Brussels - these comrades are assertive, they are not inclined to give up their own, and they do their job by hook or by crook - not by revolution, but by murder. It is logical to assume that you received guarantees of your own security elsewhere. At another neighbor. Neighbor top.
Now, since we have embarked on the thorny path of fitting the presidency, I suggest that you imagine that you are the president of Russia. For your safety, you can not be afraid - the domineering vertical under you is such that you admire, the people give you their unlimited love, and the inexhaustible Russian subsoil gives billions of dollars for the maintenance and power vertical, and the people. In general, all you have is good. But one thought gnaws at you that did not give rest to all the great Russian rulers from Ivan the Terrible to Stalin - you want to stay in
stories
a collector of Russian lands. Moreover, your predecessors of the land of these stupidly squandered. And without Ukraine, the assembly of lands will not be so incomplete, but in general there will be no assembly. And would be in Ukraine, President Lukashenko or Nazarbayev, so no. Not only do they change there too often, flouting the time-honored Slavic tradition of "reigning to death" and everything else as selection: the first is slippery, the second is sly, the third is some kind of crazy. The latter seems like nothing, but spoiled for years of separatism, does not want to recognize the vassal position, despite the gas attacks, i.e. of war. Now, however, the situation has changed, and he has nowhere to go. It would be necessary to defend him before the Euro curators, but for this they need to throw a bone. To understand what kind of bone Vladimir Putin may throw Europe in exchange for Ukraine, we suggest that you continue to dream and imagine that you are the president of the European Union. And there's nothing that there is no president there - let's imagine that this is a collective image of a European bureaucrat from Brussels. So, now you do not care about your own safety, nor picking up lands there. All that interests you is money. Actually, you don't even try to disguise this interest, and all of it is shown in one document - the Association Agreement.
True, in Ukraine, the general public is not inclined to study documents, and therefore talk of "European values" can still be made to good-natured natives. Some of them are stupid for these nonsense and are even ready to freeze on the Maidan, which is very convenient for you, as the president of the European Union: God forbid, they will start to understand it and see your trump interest. No, better let them freeze. But let us return to the trump interest - the Europeans are not accustomed to refuse it, which means that in exchange for the Ukrainian market they will want a hard money, and Russia can give it. Not in cash, of course, but, for example, a discount on gas for European gas distribution companies. Or, for example, it can be loyalty in the Middle Eastern affairs far from Europe. On the one hand, it seems to be geopolitics far from business, but on the other hand, it's a resounding coin from the exploration of the depths of wild Muslims, who, out of their gross injustice, had a share in living in oil-bearing areas. In general, Russia has something to buy Ukraine off, the European Union will accept anything with its dear soul, as long as it turns into money.
There is another president, the most important president. The president of all presidents can be said. But in his skin, we will not try to climb. We can only say that, on the one hand, the cross on the expansion of Russia's influence would have been a balm on his star-striped soul. On the other hand, the strengthening of the European Union to this president is not out of hand - a competitor on the world stage, no matter how cool. And in general, the US has already made a good profit on the problems of Europe: if Europe had not been overwhelmed with corpses in the 1940s, there would have been no Bretton Woods system, no dollar hegemony, and no US as a world gendarme. And the United States would now be an ordinary corn exporter, and not a supplier of reserve currency and democracy. In general, that the death of a European, the United States - a profit. So helping the EU to devour Ukraine to the United States is not particularly necessary.
Concluding our series of mental reincarnations, we note that beyond the brackets of the scheme drawn by us, there are "popular aspirations", poured out on "euromaidan". Behind the brackets there remained the languishing in the dungeons of that-whose-name-editor-asked-not-to-mention-because-what-zadolbala. Behind the brackets there was a fuss around the "European" bills in the Verkhovna Rada. Not because it is not, but because all this has nothing to do with the signing of the association agreement. No matter how annoying the carriers are, the key DNA for advanced humanity, but the fate of Ukraine is now decided not in Ukraine, but on the line between Moscow and Brussels. It was there that was happening, and maybe - it is still happening, fascinating bargaining, the results of which we will soon find out. Less than a week left.