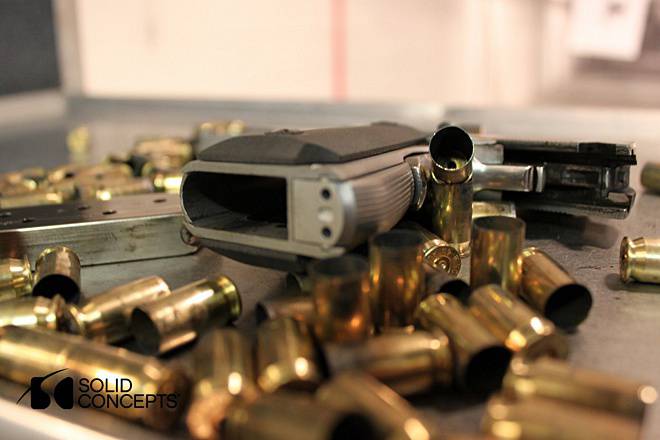 В продолжение
news
about how Solid Concepts printed the iconic M3 on a 1911D printer, a video with a strength test was presented to the public.
500 shots were fired from this pistol.
The gun was produced by the technology of laser sintering of metal with the subsequent removal of internal stresses. It is worth noting that 17-4 steel was not heat treated in order to prove that the printed gun would cope with its task without additional manipulations.
The grooves in the barrel, like other parts, were printed in layers 40 microns thick, and then hand-finished with ordinary tools. The only exceptions are the springs, as mentioned earlier, they had to be bought separately.
According to the ATF requirement, this gun has its own unique serial number.
During the test, the gun never failed. But even if something breaks in it, Solid Concepts will always be able to print a couple more details.