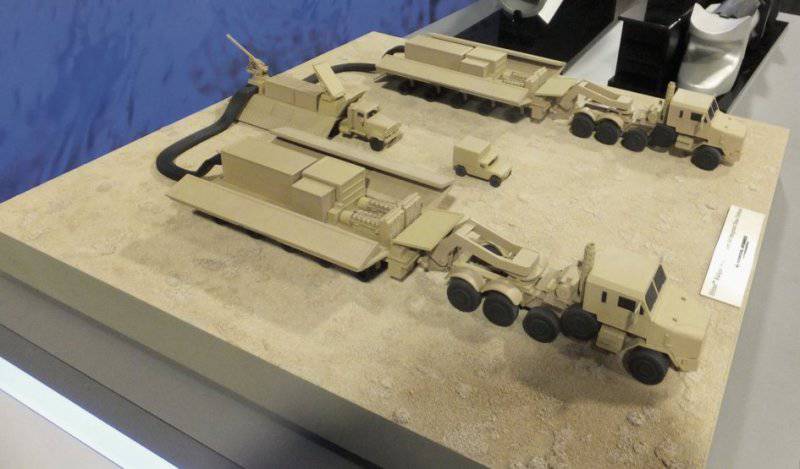 The company General Atomics introduced the ground version of the electromagnetic railgun artillery system Blitzer EMRG (Electromagnetic Railgun), according to janes.com on November 21. A company spokesman said that with sufficient funding, this concept can be demonstrated in two to three years.
Development of the Blitzer system was launched in 2007 year under the auspices of the Office of Naval Research of the US Navy (Office of Naval Research - ONR). The program was named Innovative Naval Prototype. The company led the development at its own expense.
In 2010, shells were tested at a speed of 5M, but the US Navy wanted to develop a more powerful system. The company is currently developing a system in ground-based versions, equipping surface ships and submarines.