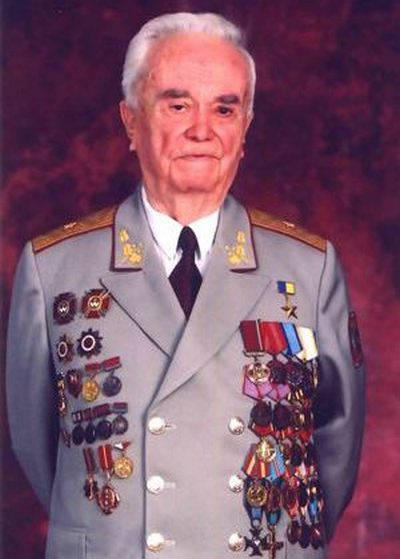 In Kiev, 24 in November at the age of 99 years died intelligence officer Yevgeny Bereznyak, who became the prototype of the protagonist of the military drama "Major Whirlwind". President of the country Viktor Yanukovych expressed his condolences in connection with the death of the Hero of Ukraine.
"In the memory of all who knew this wonderful man, he will forever remain a bright personality, a talented teacher who sincerely loved his Motherland and believed in its happy future. The feat of Yevgeny Bereznyak, the legendary" Major Whirlwind ", during the Great Patriotic War is an example of genuine patriotism and self-sacrifice, "the condolences to the relatives and friends of the deceased, published on the official website of the president, are said.
In the pre-war period, Bereznyak taught at the village school for a long time, later he was the head of the Lviv city department of public education. During the Great Patriotic War, led an active underground struggle against the occupiers, and in 1943, after graduating from the school of the Main Intelligence Directorate, led a group of scouts codenamed Golos, whose activities formed the basis of the novel by Yulian Semenov and the film by Yevgeny Tashkov, Major Vortex ".
The group "Voice" has played a key role in the liberation of Krakow. The reconnaissance mission in the city under the leadership of Bereznyak carried out 156 days: during this time they were able to gather information about the deployment of enemy army units, specify the mine plan of Krakow and conduct a number of sabotage on local railways and highways. After the operation was completed, the scouts were awarded high government awards.
However, the operation began unsuccessfully: the German invaders noticed the landing party, several people, including Bereznyak, went to prison. The intelligence officer managed to escape from the Gestapo, but because of this, the Soviet command later decided to send him to the NKVD filtration camp in Podolsk near Moscow. The tests proved the innocence of Bereznyak, and, at the request of the GRU, he was released and demobilized, but he was finally rehabilitated only after 20 years - in 1965 year.
After the war, Bereznyak returned to teaching and over the years 65 produced six monographs and more than 100 scientific publications. In the USSR, in Ukraine and in Poland, 37 was awarded orders, medals and honorary distinctions. A scholarship named after Yevgeny Bereznyak was established in Ukrainian higher military educational institutions.