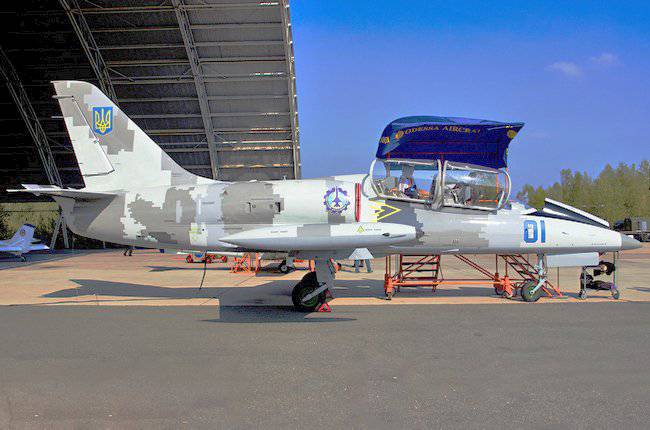 At the military airfield "Kirovskoye" of the State Scientific Testing Center of the Armed Forces of Ukraine, in the Crimea, the state tests of the L-39М aircraft, which differs from the basic L-39 aircraft by the presence of the BTN 39 training complex, take place.
BTK is intended to imitate the work of the aiming complex of a MiG-29 combat aircraft, to form a tactical situation, and to train a cadet or pilot in solving tactical problems using the weapon system of the MiG-29 aircraft. That is, this aircraft is a flying simulator to prepare the pilot for combat work on the MiG-29 aircraft.
At the first stage, flight design tests took place, and now - state tests. Almost half of the program was completed, 20 flights, of which 6 - with combat use on ground targets and, accordingly, 14 - on simulated air targets. The approximate deadline for testing the flight unit is the end of August of this year.
Then - the elimination of the identified deficiencies, the preparation of mass production, the launch of the aircraft into service. Production consists in the modernization of the standard aircraft L-39 with the installation of additional equipment.