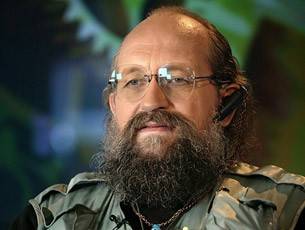 Yesterday, members of the Tsapkov gang, who terrorized a whole area of ​​Kuban for several years thanks to links with the local democratically elected government, received life sentences. The question of how to avoid the recurrence of such "bandit monopolies" remains.
The market economic model itself is monopolized in all its aspects, including political power. To avoid this monopolization, a myriad of means have been developed at different times. But the fact that a lot of them are developed proves: all these tools are ineffective.
That is why criminal communities, such as Kuschevsky, which control entire areas, are, in my opinion, one of many practically inevitable consequences of the dominance of the invisible hand of the market.
Of course, in Soviet times there were enough powerless people in power. But then the means of dealing with them were worked out much better, since such chaos contradicted the very concept of power acting in the interests of its citizens.
Now, even at the level of democratic rhetoric, the authorities are obliged to act not in the interests of citizens in general, but only in the interests of citizens who are clearly formulated by these citizens themselves in the process of election campaign and clearly won this fight. Therefore, the protection of the interests of citizens now — within the framework of democratic rhetoric — is obviously less effective than within the framework of the Soviet government, which has undertaken to investigate and protect the interests of citizens, even in those cases when citizens themselves cannot formulate them.
In particular, the criminals in Kushchevskaya were not identified on time and stopped formally just because the citizens themselves did not express the corresponding desires. I believe that before the revival - in one form or another - the Soviet government is difficult to even articulate what tasks the authorities are facing in terms of protecting its citizens.