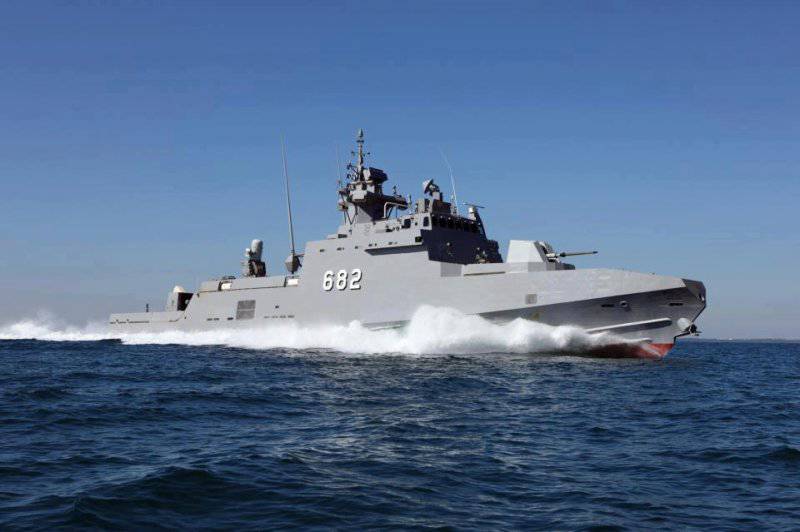 The United States is preparing to transfer to Egypt four high-speed missile boats, the first of them has already gone to the country, the second is almost ready.
S. Ezzat, the first of the Ambassador MK III boats, was solemnly handed over to the Egyptian
the fleet
on Tuesday at a ceremony in Pensacola, Florida, the Defense News website reported.
"Egyptian naval officers have been trained since July by the United States Navy at the Naval Air Station military base in Pensacola," said Pentagon spokesman Bill Speaks. "The rest of the 38 crew will start training in July under the same conditions," he added.
The second boat F. Zekry is almost ready. Its shipment is scheduled for December.
Two other boats - M. Fahmy and A. Gad - are still under construction at the shipyard in Mississippi. It is expected that they will be transferred to Egypt in 2014 year.
Boats have a length of 62 meter, three diesel engines MTU and can reach speeds up to 41 knot. In addition, there are eight missiles and the Oto Melara gun on board.
Boats built during the implementation of the American program of foreign military sales.
They are designed specifically for the defense of the Suez Canal region and can spend up to eight days at sea.
The supply of boats was questioned after the overthrow of President Mursi by the Egyptian military in July of this year.
The US State Department suspended several major military aid programs to Egypt in October, including the shipment of F-16 fighter jets, but some projects continued.
"We will continue to work constructively with the Egyptian government and assist in countering terrorism and ensuring security in Sinai," Spix said on Tuesday.
"Ultimately, we want to see Egypt successful," the Pentagon spokesman added.
"We want to see how the constitution protects human rights and freedoms and the government is democratic and elected through fair and transparent elections," he explained.
At the moment, the United States is providing military support to Egypt annually in the amount of about 1,3 billion dollars.