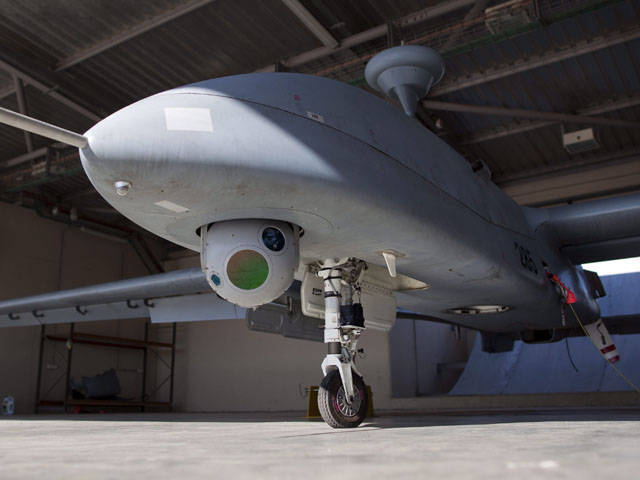 Seven countries of the European Union have agreed to cooperate in the development and creation of unmanned aerial vehicles in order to compete with the United States and Israel in this rapidly developing market.
At a meeting of EU defense ministers in Brussels, which took place on Tuesday, the participants approved the concept of creating a "European generation" of drones for the next 10 years, reports RT.
Germany, France, Greece, Italy, the Netherlands, Poland and Spain declared their desire to enter the "club of owners of UAVs".
"If Europe plans to maintain its strategic defense capability and independence in the future, EU countries should join forces in developing a promising
aviation
technology, "said French Defense Minister Jean-Yves Le Drian, adding that a special expert commission has already been created to develop a future project.
According to the newspaper, currently in service with several EU countries are Israeli and American drones. In June, representatives of three leading European aircraft manufacturing companies (EADS, Dassault Aviation and Finmeccanica) also agreed to work together to create promising UAVs with increased flight duration.
"We have big gaps in the possibilities for using drones, and we intend to fill them," said German Defense Minister Thomas de Maizire, adding that Germany will cooperate with France and jointly develop a new generation of unmanned aerial vehicles, reports Press TV.