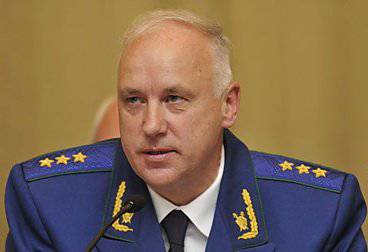 Chairman of the Investigative Committee Vladimir Bastrykin, responding to a question about the witness status of former defense minister Anatoly Serdyukov, said that after conducting financial and economic examinations there will be changes that will please everyone.
"We conducted a whole range of financial and economic examinations, since this is an economically difficult matter. And we will soon have changes that will please everyone, so I would say, so carefully, "said Bastrykin, RIA reports.
News
».
President Vladimir Putin dismissed Serdyukov last November after the start of an investigation into the high-profile case of fraud at Oboronservis. Serdyukov is now passing through Oboronservis as a witness.
On Monday, it was reported that he, along with the main person involved in the case, Evgenia Vasilyeva, put pressure on witnesses in the case.
On Friday it became known that the former Minister of Defense of Russia, Anatoly Serdyukov, headed the Federal Research Testing Center for Mechanical Engineering (FIIC M OJSC). In the new position he will be responsible for testing military equipment produced at KamAZ.