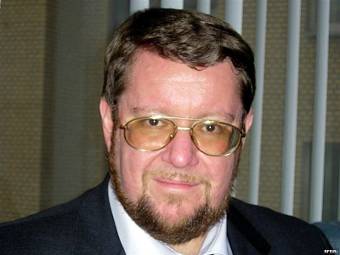 Israeli Prime Minister Netanyahu goes to Moscow to discuss the Iranian nuclear program. Tel Aviv's position is extremely tough: to ban Tehran from enriching uranium in principle. Russia - for a moderate approach. What can we agree on in such conditions? - our Company asked the President of the Institute of the Middle East, Evgeny Satanovsky.
"The polar positions are, for example, Iran and Saudi Arabia. And the negotiations in Moscow will certainly be constructive, because the Israeli Prime Minister and the Russian President know each other well. Their relations are normal. They can agree on anything, and they have absolutely nothing to clash with. Putin is a man of great tolerance. Very often the situation in his talks with his Western colleagues is saved only by his endurance! Because often this situation is absolutely inadequate. already - great constructive.
The question is what can be done in a situation where the Americans and Europeans are clearly ready to negotiate anything with Iran, and then it will lead to the emergence of an Iranian nuclear power plant.
weapons
? It is completely incomprehensible what can be done. We are just moving into a new phase. This new phase concerns not only Israel, not only the Saudis. Saudis say they get an atomic bomb from Pakistan, already openly. It is clear after this that the nuclear arms race is on. It is clear that, in principle, the non-proliferation regime ends. But nothing can be done about it.
- In your opinion, why precisely France among all European countries supported the position of Israel?
- It is known that France is working to a large extent today on its Arab partners. Under President Sarkozy, it was Qatar. Today, under Hollande, this is Saudi Arabia. This is an open secret. And we understand that the French position is, strictly speaking, the Saudi position. Strictly speaking, that's why Hollande went to talk with the Israelis, and not with the Saudis. What should he talk to the Saudis? They have already talked with them.
- On November 20, the second round of Geneva talks on the Iran issue will take place. At the same time, Netanyahu and the Russian side will negotiate. What do you think, how can this complex of negotiations end?
- Iran will get all its own, immediately or with a banner, we'll see. And with Russia, Israel will have a warm, positive and constructive conversation. It is necessary to understand that the Iranian leadership with Russia, after all, also speaks about everything that is happening around. And here Russia has a Russian position too. She is not "pro-Iranian"! Much to our regret, we are at the turn of the nuclear era called "the transition of nuclear military programs to a significantly lower level", from superpowers and great powers to simply technologically advanced countries. And everything else in the Israeli-Russian negotiations will be wonderful.
- Will the Syrian issue be discussed at the Russian-Israeli talks?
- To affect the Syrian theme of Netanyahu or Putin can, in principle, because the key to everything that happens in the region is the relations between Israel and Iran. At least for Israel. And the Syrian theme will be included in some general scheme around the relations of Iran, Hezbollah as the South Lebanese Shiite movement with Israel.
- Recently, especially in connection with the Iranian negotiations, there has been a certain distance between Israel and the United States.
- Netanyahu has a hard personal relationship with President Obama. This is known. It is clear that the United States, as always, is engaged exclusively in its own interests, its own policies. America has no allies. Israel once again, not at first, was convinced of this. And the fact that Israel is reformatting a strategy aimed only at America, at a strategy aimed at other centers of power, is quite logical. But he is not doing this for the first time. "