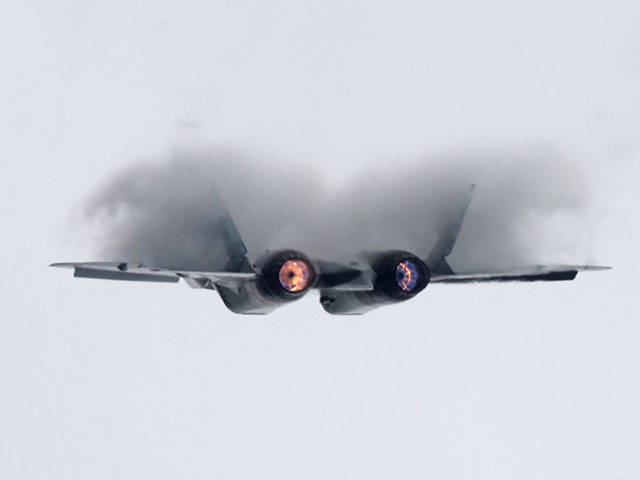 In the suburban Zhukovsky should land a multi-purpose fighter of the fifth generation T-50. He flew in the morning of November 20 from Komsomolsk-on-Amur. There at the aircraft factory named after Gagarin produce these newest aircraft. The current instance is already the fifth in a row, according to the Russia 24 TV channel. In the coming months, it will undergo ground and flight tests.
T-50 is developing a Sukhoi design bureau. The fighter is equipped with fundamentally new equipment, it is almost invisible to radar. His first flight took place at the beginning of 2010. A year later, the T-50 was first shown at the international aerospace show in Zhukovsky.
And on the airbase in the Rostov region received three new front-line bomber Su-34. They differ in modernized navigation equipment and weapon control system. Aircraft can conduct air combat at any time of the day. In total, by the end of this year, another 30 combat aircraft will be sent to the Southern Military District, including Su-30 and Su-27. In the near future, the pilots will have to master the new technique.
Pilots of the North
fleet
in the coming days they will practice landing on the aircraft carrier Admiral Kuznetsov. The cruiser left on the eve of the Barents Sea for large-scale training. In addition to interacting with combat
aviation
Sailors will have to conduct training firing from anti-aircraft systems and repel air attacks of the conditional enemy. Maneuvers are expected to last about a week.