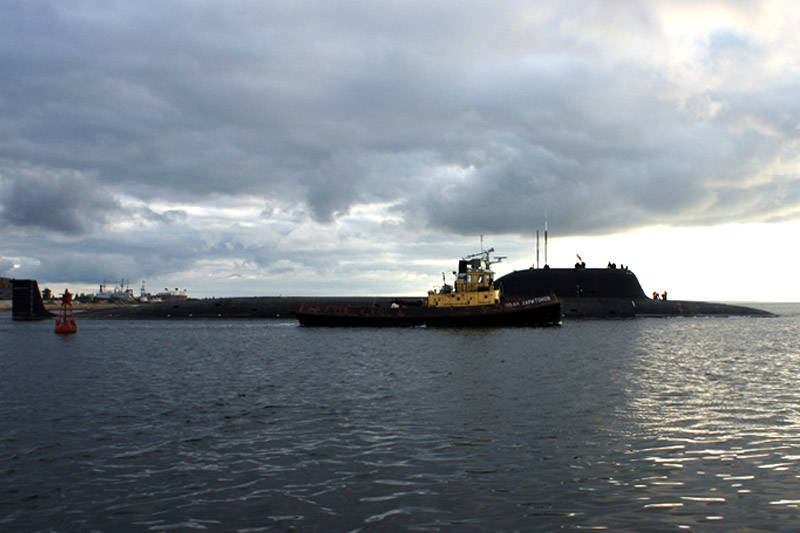 At state tests on November 6, 2013, the latest submarine of the Yasen project 885 Severodvinsk carried out the first launch of the Onyx anti-ship missile, the main armament of the boat, the Naval High Command said.
fleet
Russia.
Repeated firing is scheduled for the next two to three days, writes on Tuesday, "Military Industrial Courier."
"We tried to launch Onyx from the first Ash tree back in 2010, but due to technical problems with the weapon system and universal launcher, this could not be done," said a naval commander officer familiar with the situation.
According to him, the military refused to accept "Severodvinsk" if "Onyx" is not included in its armament set.
"Now the tests were successful, all systems worked properly," - said the source.
Recall that in August the submarine Severodvinsk passed the third test cycle at sea. Later, the Military Industrial Courier wrote that the Navy was not satisfied with the state of the submarine, but the USC denied this information.
The newest supersonic anti-ship cruise missiles "Onyx" are designed to replace the "cyclopean" "Granites". According to its characteristics, "Onyx" is inferior to "Granite". But then it surpasses it in the control system, in the combat use algorithm, and most importantly - in weight and size.
Production of new missiles is conducted in Russia in series. On the basis of "Onyx" was created the Russian-Indian rocket "Bramos", for which Russia made control systems and engines.
This allows, if necessary, to quickly meet the needs of its own fleet in new missiles, thereby ensuring the deterrence of the likely enemy.