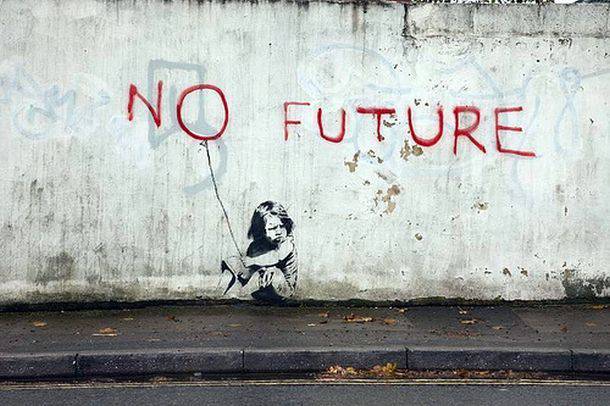 The future of any country is not only accumulated national wealth, the level of industrial development or mineral reserves. First of all, the prospects of the state are determined by the way it cares for its young citizens. And in this sense, the prospects for the United States look, to say the least, depressing.
Today, most young Americans have lost faith in the future and confidence in the state. They feel like losers, they are no longer warmed by the American Dream. Having safely graduated from college or university, they discover that no one needs them. They are not waiting for prestigious positions and promising jobs. So, young graduates have nowhere to get money, not only, for example, for the purchase of their own housing, but even for the payment of arrears formed during the years of study. As a result, hundreds of thousands of young Americans from student campuses are returning to live with their parents, postponing the decision to start a family for an uncertain future and are interrupted by casual or seasonal earnings just to pay off debts.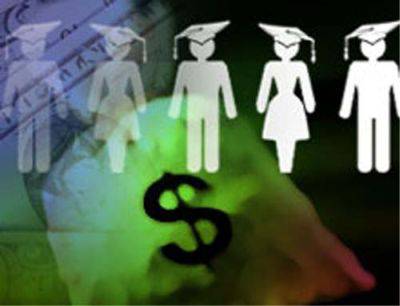 A typical example of such a situation is The Wall Street Journal. 26-year-old James Roy over the past six years, constantly changing jobs, has been trying to pay off a loan of $ 14000 for college studies during 2-s. He now works as an administrator in a cafe in the suburbs of Chicago, St. Charles, Illinois.
"Previously, when young people took out a loan for education, they were sure that they would soon pay it back by getting a decent job. However, in the current economic situation, our generation understands that it was simply thrown, "says James.
Here are the 16 facts describing the situation in which Americans were under the age of 30.
1. The economic activity of Americans between the ages of 18 and 24 years is record low for all the years of such research.
2. Only about a third of Americans 20 years old work full time. The percentage of people in employment from 18 to 29 working full-time (which gives the right to benefits, medical insurance, etc.) continues to fall. In June, 2012, 47% of young people had a full-time contract, and a year later, in June, 2013, only 43,6% remained.
3. In 2007, the unemployment rate in the age group from 20 to 29 years was about 6,5%. Today, for the same age group, it is about 13%.
4. In 2012, the percentage of people under the age of 30 years inclusive in the total number of employees was 23, and their share of the total number of unemployed was 36%.
5. In 2011, 53% of undergraduate Americans with undergraduate degrees were either unemployed or partially unemployed.
6. Today, about half of recent college graduates work in positions that do not require higher education.
7. The number of working Americans between the ages of 16 and 29 in the years between 2000 and 2010 has decreased by 18%.
8. 82% of Americans think that it's harder for young people to find a job than their parents at the same age.
9. In 2011, the college entrance examination grades were the worst in 40 years.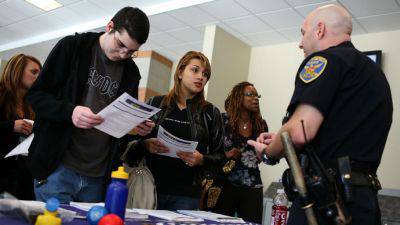 10. Approximately 2 / 3 all college graduates had to use student loans. At the same time, according to the Federal Reserve System, the total amount of student loan indebtedness from 2003 increased by 275%.
11. The total amount of debt on student loans in the United States currently exceeds the total amount of credit card debt in the country.
12. The US Department of Education reports that payments on 11% student loans are overdue by at least 90 days. At the same time, penalties for late payments on student loans from 2005, almost doubled.
13. Today in the US, more than 100 000 wipers, 317 000 waiters and waitresses have higher education.
14. Only 44,2% of Americans aged 25 to 34 are married, a record low for all
history
maintaining similar statistics.
15. 57% of Americans aged 18 to 24 years and 29% aged 25 to 34 years still live with their parents. Overall, the number of adult Americans forced to live with their parents is approximately 25 million.
16. Young Americans are mad at the fact that previous generations have left them with more than 17 trillions of dollars of national debt, which they will have to pay and maintain for their entire lives.