The army is preparing for mass layoffs of officers. Only to 2017 will be reduced about 6,5 thousands of lieutenants, majors, colonels. They are waiting for a new life in the civilian world. This was reported by the Ministry of Defense in response to an official media inquiry. However, what changes will affect the top officers, which includes generals and admirals, while not exactly know. According to a source in the ministry, every fifth out of a hundred Ukrainian generals (20 people) will lose their jobs. Layoffs are part of an army reform program that will be fully contractual until 2017. Optimization will cost the budget a tidy sum. As told in the press service of the Ministry of Defense, the dismissed servicemen are promised to be given mother aid: "Everyone will receive a one-time payment in the amount of 50% of salary for each year of service. But those who served in the army for ten years or more will be able to rely on payment. " That is, if a major received on average 2500 UAH per month, then after being fired for ten years of service, he can count on 12,5 thousand.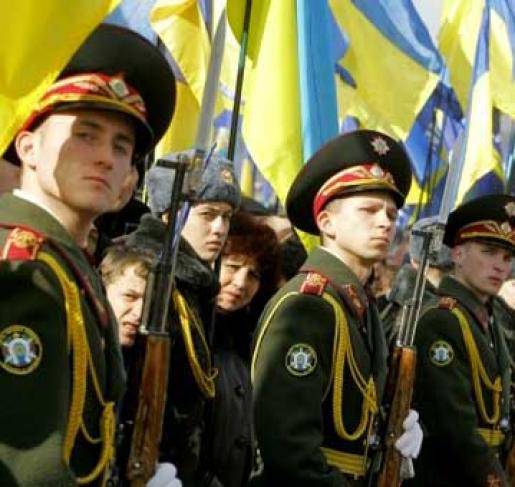 The retired military will be offered retraining. Over the course of several years, this program will include more than 21 thousands of troops. "The cuts will no longer affect combat units, but rear ones - warehouses, repair shops, etc.," said a source in the Ministry of Defense. - The retraining program is already in place. Many officers have an education other than a military academy. For example, many engineers. And after leaving the reserve, they will pass training courses and will be able to work in the civilian world. Many people choose a managerial direction - such people are especially valued in the labor market. " There is a wide range of professions where the military can try - an economist, a photo designer, an engineer, etc. "Often the retired military are headed by security companies or subdivisions," said Valentin Badrak, director of the Center for Army Research, Conversion and Disarmament. "There is no panic among the military — for several years now they have been talking about the contractual basis, and our military is morally ready for reduction.
True, the military itself at the expense of its "moral readiness" for dismissal could argue. "Our army has nowhere to cut. Under the slogan "Equal to the leading world and European states", it is proposed to reduce by more than 50% of the supply, eventually leaving about 50 thousands of rear bayonets, - one of the officers of the mechanized coastal defense brigade in Crimea shares. - High-ranking military officials refer to the experience of our Western European partners. Like, they have few support units. Nonsense! For example, in the American army, the ratio of combat soldiers and those who provide them is of the order of one to three. Yes, not all of them carry epaulets on their shoulders, but without reliable logistics it is useless to talk about the effective implementation of combat missions. " In 2014, thousands of officers will be laid off in 3, thousands in 2015 - thousands, in 1,5 - thousands of 2016 and in 1,1 - 2017 thousands.