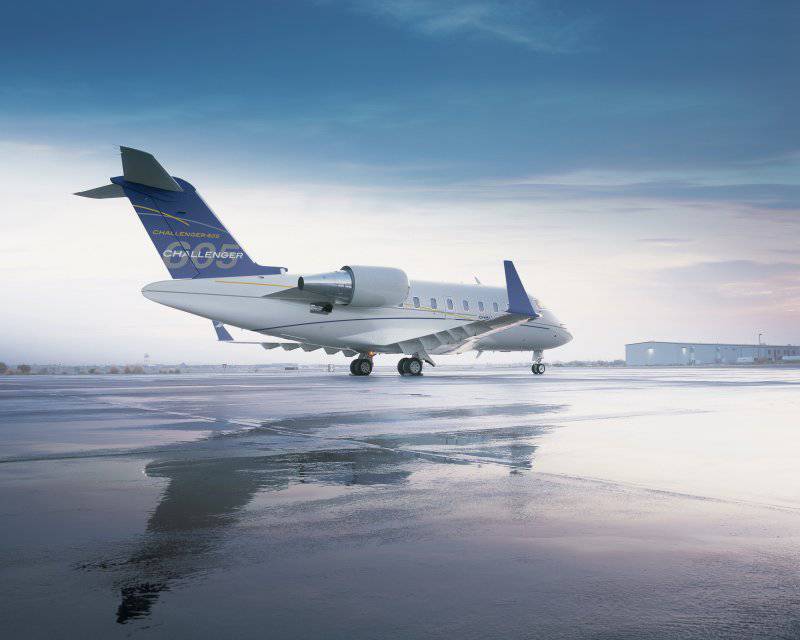 A Boeing partner, Field Aviation, has begun work on integrating the Selex 7000 series radar, electronic support systems and an optical-electronic camera into the aircraft. The demonstrator, which will be shown to potential customers, will be based on the Challenger 604, but customers will be supplied on the basis of the converted Challenger 605. This aircraft is chosen because it meets the requirements of the payload mass, overall efficiency and flight speed. The company believes that the new machine will be the ideal choice for conducting long-distance reconnaissance and surveillance, search and rescue operations, environmental and economic monitoring.
Boeing is studying the use of a wide range of systems and sensors, does not provide for aircraft armament. However, the company Bombardier believes that the plane has no restrictions in this regard, and if the customer so desires, it is possible to install pylons for the suspension of weapons. The aircraft can be delivered from 2015 year.
This message was made against the background of the Dubai Air Show-2013 International Air Show, where Boeing is presenting its P-8 Poseidon for the first time. The company believes that in the Gulf region there is a growing need for maritime patrol aircraft.
Currently, few Gulf countries have aircraft of this class, relying more on similar-purpose helicopters for the transport of goods and the conduct of anti-submarine warfare. However, the UAE recently contracted to supply two Bombardier Dash 8-Q300, upgraded by Provincial Aerospace, Oman is awaiting the delivery of the first maritime patrol aircraft based on the Airbus Military C295 transporter.