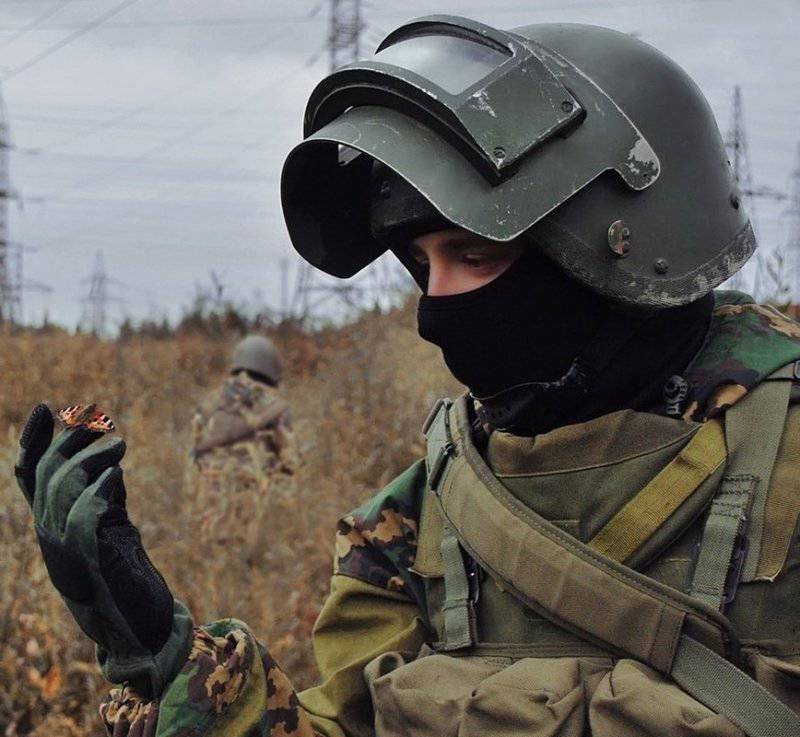 Journalist Yulia Latynina, who recently sat in a puddle with the statement "I am not a rocket doctor, I am a philologist," once again threw the nonsense about her listeners at her listeners. "
as a special operation actually took place in Dagestan
"There are a lot of requests to comment on this epic heresy. Julia herself has already recognized that it would be better for her to remain silent in a rag. In this case, too, it would be worth it. But since a person earns her daily bread, it is obvious that he cannot be silent because and only a philologist has no other abilities to earn. I am for a constructive dialogue. Therefore, I offer disinterested help to Mrs. Latynina.
Road Julia!
I do not question the fact that the stars have turned out well and your friend from Makhachkala personally took part in apprehending a terrorist. But I suggest to think about how truthful your buddy is. Let's start with the fact that he with a sharp eye computed the terrorist who shot the video. I bring to your notice that the biggest headache of the cordon is to disperse the video of a special operation or the results of a terrorist act to a safe distance. In the Caucasus, people are curious, they are not afraid of danger - they immediately run to look and shoot. And to figure out in the crowd who are shooting a terrorist is the highest professionalism. Let's say your friend is a professional "detective" of terrorists. And a conscious citizen. And very brave. The stars again happily converged for him and Sokolov committed a series of idiotic deeds:
1. I went to shoot personally, despite the fact that in Dagestan he is the most wanted criminal lately.
2. Filmed openly, brazenly and cynically, attracting everyone's attention.
3. Did not take with me
weapon
.
4. Not wearing a death belt.
Really moron? And how such a moron managed to hide from law enforcement agencies for so long? This, by your logic, is due to the lack of professionalism of the staff, yes? What to do if your vigilant, courageous and professional acquaintances prefer to remain civil and detain terrorists as a social burden. And so he calls you and tells a sensation. As we know, you can not be silent in a rag. An acquaintance reports such information to you on the telephone, but you are silent and do not tell your listeners that, say, according to unverified information, they have detained the adversary. Why were silent? Tell me honestly, did you come up with your own friend? Who so prophetically predicted that Sokolov would be found dead as a result of any special operation?
You see, Julia, after each MBP in which I participated, eyewitness accounts appeared on the Internet. All these testimonies were as absurd as yours.
история
about the mythical acquaintance from Makhachkala. If civilians were detained after the terrorist attack and handed over to the police (in your journalistic language - the cops), then the whole of Dagestan would have buzzed about it until now. So life is arranged here - word of mouth on speed and audience reach beats Echo of Moscow radio as a trump ace six. But this is nothing. Moreover, I assure you that civilians in the Caucasus know perfectly well what terrorists are of themselves and would not have detained him with their bare hands in any way. I can believe in Caucasian courage, but you absolutely think Caucasians are idiots if you think they will try to twist the terrorist with their bare hands. Sokolov came to shoot a video alone, without cover and support, without a weapon or a suicide girdle? How fortunate!
In short, Julia. I understand that you so want to throw us out in the mud, that you are ready to join a little for the sake of such a "good cause". But there are a lot of real cases when police officers go beyond. Or do you need a big deal to become famous? As a result, you once again got into a puddle and look not that even stupid ... just doubts about your adequacy arise. You are what if a fictional friend calls you through an iron and weaves some nonsense right into your brain - write me and ask if this can be in principle or is it just autumn that does this? I'll answer you right away. Good? Maybe you can write something more digestible the next time ...