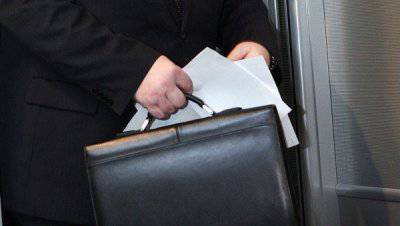 A new chief comes to the team with a fragrant leather haute couture briefcase - and on his forehead is written in large letters: "I am the VOR". Needless to say, not caught - otherwise it would have entered the chamber with a mattress under the arm.
How do subordinates react to this phenomenon of a thief?
Will they show scorn in their faces? Thrown into his face: you place in prison, and not in a management position, where are you still and no ear? They say, and we will not serve under the one who stole billions in the last place, for which he was removed from there with a crash!
Certainly not!
In the smoking room, someone might be joking: "With such a boss, even sew up your pockets!" But then more serious comrades will get pulled up: "Bite your tongue! If they let him down here after all, it means that it's not just that! "-" I understand it! "And all this collective office plankton will move to the first acquaintance with the thief on bent bones:" Oh, and we were waiting for you! How glad you are! "
And so - everywhere, and never otherwise! This is on the impersonal Internet and in the swamp, walking around, yelling at everyone freely: "Down with the party of thieves and crooks!" But when the thief himself, with his smashing bribe, his briefcase, is personally in front of you, the mouth closes - and you can't open the chisel with a sledgehammer! Theoretically, all are brave men, and practically, when everything is necessary, it may not be obsequious to look into the eyes of a thief — there are already no such madmen! And lead us even though Jesus Christ himself, these reptiles, and they will lick him up to the loss of appearance and teach him to steal!
And even deeper, not in the smoking room, but in the soul, such a reptile thinks: "Aha, since this thief, though not caught, was lowered from that side of the blueprints here, will be led without fanaticism: do not pick up and do not rub it out of the hut. And we will steal under him as in Christ in the bosom - so that he does not worship! "
At one time, in the advanced Soviet enterprises, the chief was bowing to a worker: he produced products for which there were premiums with career growth - and vice versa: heads flew for disrupting the plan. And I, having had the honor in my youth to work at the famous Moscow factory "Salyut" for the production of turbines for "SU", I saw it myself. Now, when we do not release anything, everything has changed radically: a slacker-subordinate is a moral slave to the chief, who keeps him out of mercy and can instantly replace him with another slacker.
It's understandable that a new post was needed for someone who had already stolen five hundred years ahead and could have "live in Sochi" carefree until the end of his days. The moral need to get lizki from subordinates is one reason, far from being the last for people who have licked others before breaking through other people's asses. But there is also a more practical one: a thief who has fallen out of the ruling system is easy prey for non-systemic rippers: they will come with their iron: well, drive everything stolen! You cannot escape from them in the States, because even the first local racketeer Jap is not only expelled from there, but buried at Vagankovsky, his cause lives! And only another can protect against one mafia.
But why do almost all the resignations of our resignation end only with this crash? It is also a simple calculation: what is the use of power after the ritual, to the public, a performance called "The expulsion of the demon-corrupt" to drive the seized above the roof to sew on the mitten zone? He will not compensate for this with sludge, he will only become bitter, something else will blurt out something completely superfluous for the same power vertical! And at liberty of such nepolymannogo thieves - a good shadow reserve: under the fear of being caught, "will know shit to whom to bow!"
Yes, even if you plant any loud thief, all the theft, because one devil will not be reduced, since it has become systemic here. In order to calm it down, it is necessary to change the whole ruling psychology, the whole existing system. These planktones, virtually brave, but timid in fact, even to look without subservience into the eyes of a thief-boss, scream from their crevices: change me! But even the most vertical king must rely on someone!
On our office jelly not lean; on the people who have fallen into deaf slumber, almost in whom - especially. As long as he sleeps, I am confused by zero — and when he wakes up, he wakes up so that he can strike out, like Gorbachev, and the one who pulled him out of hibernation! And it remains to rely only on such, even in something solid, even in their stable theft of thieves. Therefore, the loudest uncrowned "thief of the year", whose name is widely known, fell not with the mattress into the camera, but with his briefcase on the indicated overexposure.
Only one thing can lift everyone from these half-bent and incline the authorities to revise its thieves' system: the so-called real sector of the economy — or, in Russian, production. When it, and not free oil, feeds everyone, this and the whole top forces them to take care of their interests - ultimately the entire laboring population of the country. And when nobody produces anything, the whole country turns into the very useless plankton that can bend this way and that.
Yes, some sourdough still remaining in us from the labor past tries to resist it - but not with terrible force. All are alive, well fed, most at least; but that such a shaky life has no future, only dimly reaches the minds. A sign that still comes - all these riots on the Internet; and that vaguely - all these phenomena of thieves passing to the people are completely with a bang. And if somewhere there is a rare protest against that, only in the smallest sizes.
The entire Internet is boiling with indignation against Serdyukov's new employment, but the team that he headed, like other groups, where the same uncrowded have joined, gathered water into his mouth. And this celebration of the coward in front of a living, concrete rogue at his new appointment acquired a nationwide scale from us - having overpassed both Victory Day, Holy Easter Day, and the New Year itself!
One Caucasian classic once spoke well: "Whoever is not a poet in his aul is not a poet anywhere". I would paraphrase him like this: whoever is a nobody in his office will be him everywhere. And therefore there is nothing to blame on Serdyukov, look back at yourself!